SculpSure
Conveniently located to serve the areas of Rancho Cucamonga, CA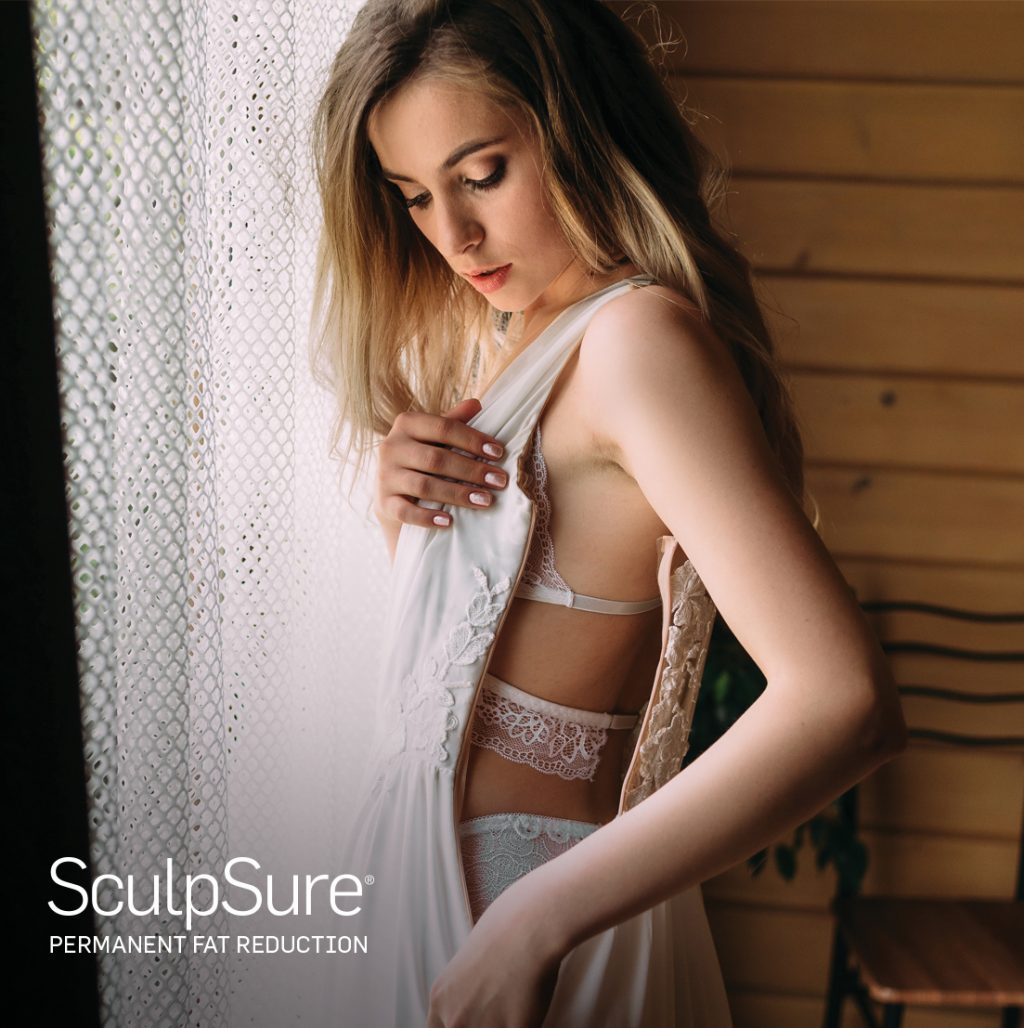 SculpSure is a non-invasive body contouring system that uses the power of light to permanently remove fat cells. SculpSure can reduce fat in sessions that last just 25 minutes. It can be used on the back, love handles, thighs, abdomen, and under the chin. If you've been struggling with unwanted fat that diet and exercise don't seem to budge, SculpSure might be an excellent solution for you.
At Channell Wellness & Aesthetics, we are committed to offering our patients in Rancho Cucamonga the latest innovations in aesthetic services, and SculpSure is at the forefront of aesthetic breakthroughs. This gentle laser technology is FDA-approved and has been documented to be effective and safe in many clinical studies. So, if you're ready to say goodbye to your spare tire, love handles, or belly fat, contact our office or call (909) 483-1236 to schedule a personal consultation! Dr. Patricia Guevara-Channell, and the staff are looking forward to helping you achieve your aesthetic goals. 
How Does SculpSure Work?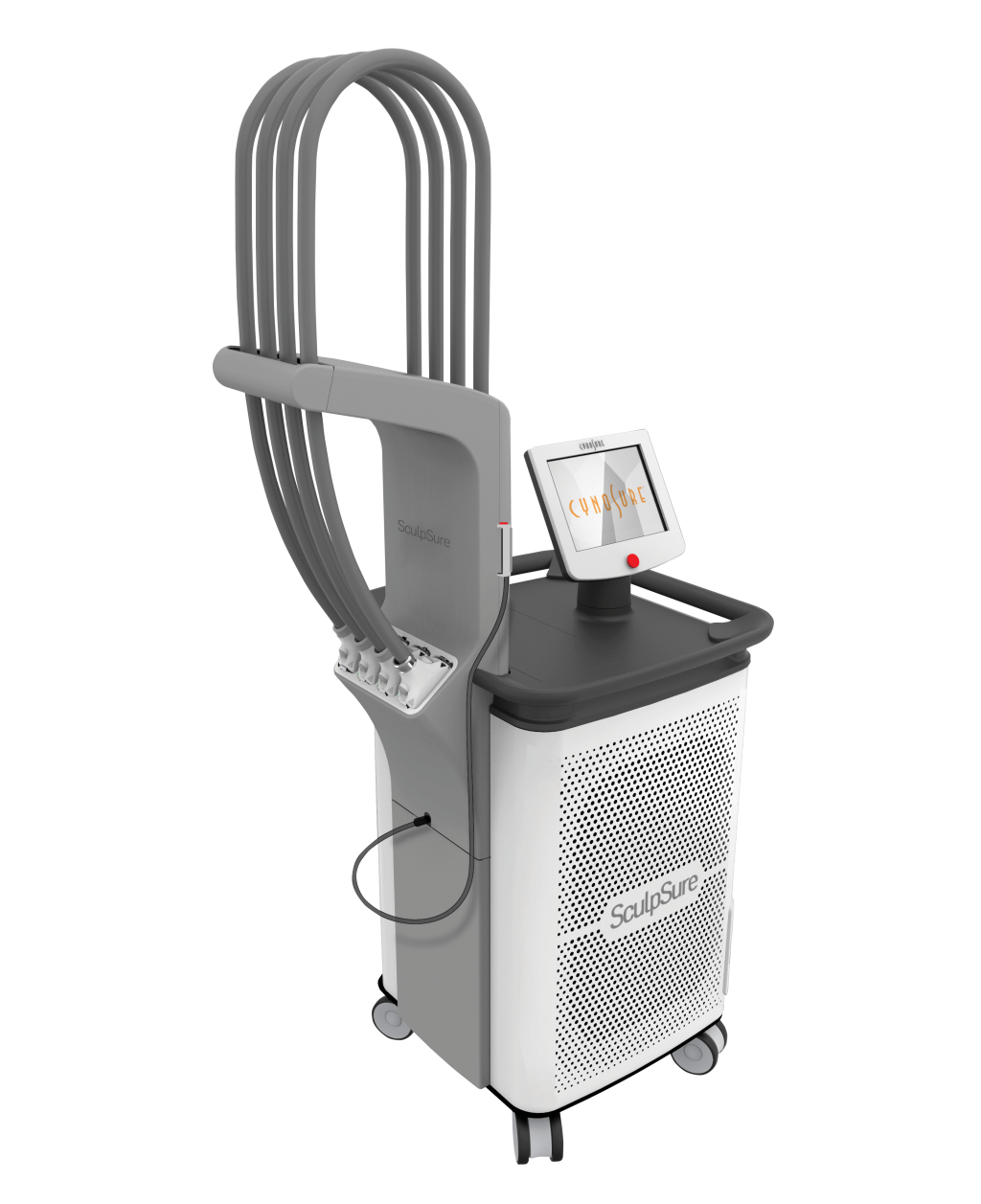 There are many factors that can lead to unsightly deposits of unwanted fat. Our body stores fat as a reaction to fluctuations in our diets, hormones, aging, activity level, and other underlying medical conditions.
As a result, diet and exercise aren't always enough to remove this build-up of fat cells. When it's just a layer of fat standing between achieving the ideal body you've already put so much time and effort into attaining, this can be particularly frustrating. Luckily, today's body contouring techniques can remove this barrier with little discomfort, and without invasive methods.
This treatment uses a low-frequency wavelength of laser energy to safely penetrate the skin, and heat fat cells until they are damaged, and are later naturally eliminated by the body. (1)
Lasers have quickly become an invaluable tool in aesthetic medicine. They can remove hair, rejuvenate skin, eliminate scarring, and reduce wrinkles. As laser technology continues to improve, doctors have increasing control over the strength and application of this game-changing technology. SculpSure is just another exciting example of laser innovation. SculpSure is brought to us by one of the top laser companies in the United States: Cynosure Lasers.
The SculpSure system uses applicators with flat sapphire crystal plates that are placed against the skin in the area requiring treatment. This system allows the flattened skin to have even contact with the laser energy, while also constantly cooling the skin to avoid any discomfort or skin damage. Because of the flattening effect of the sapphire plates, doctors have found that SculpSure is an excellent way to correct contour deformities that arise as a result of liposuction, without having to subject the patient to additional invasive procedures.

Benefits of SculpSure
Speed: each session is only 25 minutes
Treatment can be customized for patients needs
Non-invasive, no scarring
Eliminates risks associated with CoolSculpting, like frostbite
Can correct irregularities resulting from liposuction
No downtime or recovery
Permanent fat removal
May promote tighter, firmer skin
When tissue is exposed to specific temperatures, certain things happen. Fat cells are particularly vulnerable to temperature shifts, which is why body contouring systems like CoolSculpting use low temperatures, and SculpSure uses warm temperatures to disrupt the function of these cells. SculpSure's laser-induced thermal effect causes fat cells to rupture, and undergo cell death. But as doctors in several studies have noticed, even though SculpSure doesn't hit the target temperature for collagen contraction and skin tightening, patients who have undergone SculpSure treatments were observed to have smoother, tighter skin in the treatment area, as well as reduced fat. (2)
SculpSure Candidates
The ideal candidates for SculpSure are close to their target body weight and lead a healthy lifestyle. SculpSure is a body contouring system, not a weightloss solution, so patients should have realistic expectations for what SculpSure sessions can deliver.
Personal Consultation
The best way to determine whether SculpSure is a good solution for you is to come to our Rancho Cucamonga offices for a personal consultation. This is our opportunity to get to know you and learn more about your aesthetic goals. We do our best to make sure that our patients have the best possible experience, so you can expect a welcoming and informative appointment. We'll discuss whether SculpSure is the best option for you, and examine the areas you're interested in treating. If we feel that you'd benefit more from another one of the services we offer, we'll let you know. Honesty and open communication are the foundation of our patient relationships. If you are a good candidate for SculpSure, we'll let you know exactly how to prepare, and what to expect for your upcoming appointment.
Procedure
A SculpSure session is easy! Patients just lay back and relax while SculpSure gets to work. One of our laser technicians will make sure you're resting comfortably, and apply the laser applicators to the part of your body you'd like treated: your back, flanks, abdomen, thighs, or the area under your chin. SculpSure's built-in cooling system will make sure your skin stays safe while the pulses of laser energy travel into the fat. Most patients report that a SculpSure treatment has a tingling sensation, but don't describe any other discomfort.
Recovery and Results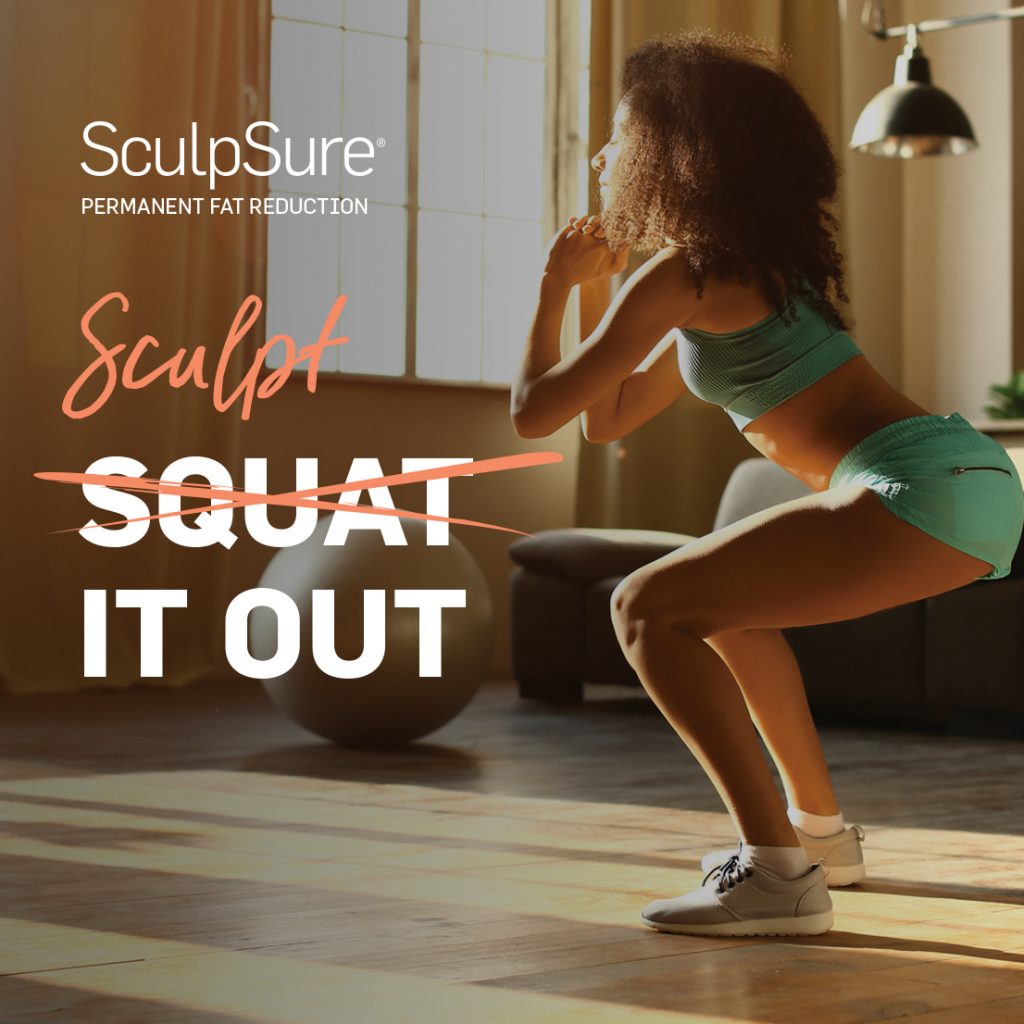 There's no recovery! You can squeeze a SculpSure session in on your lunch break, or between errands. It only takes 25 minutes, and there are no restrictions about what you can or can't do after your appointment.
And, if you don't divulge where you've been, no one will be able to tell that you've just come from a SculpSure appointment! SculpSure offers natural-looking results. The body slowly eliminates the damaged fat cells from the body, so you'll notice a gradual reduction in the size of the fat deposit, and enjoy a subtle transition to a slender physique. Most results take several weeks to become obvious, but once the fat cells have been eliminated, they're gone forever!
Corresponding & Complementary Procedures
SculpSure offers the best results for those who are close to their weight loss goals, but are still struggling with unwanted fat. If you still need to lose a substantial amount of weight, consider a medical weight loss program. Dr. Patricia Guevara Channell will offer her expertise every step of the way, and you'll have the benefit of professional advice, and a customized diet and supplement regimen. If your weight gain is the result of a hormone imbalance or other medical condition, she'll be able to identify the problem, and determine the best way to restore your health so that you can finally shed those pounds.
How Much Does SculpSure Cost in Rancho Cucamonga?
The total cost of your SculpSure treatment will depend on the areas you've chosen to treat, and how many sessions are necessary to see your desired results.
Based on your physical examination and discussion during your personal consultation, our staff will be able to give you an outline of a personalized treatment plan, and an accurate estimate of the cost.
FAQ
What's the difference between CoolSculpting and SculpSure? 
Both CoolSculpting and SculpSure eliminate fat cells by damaging the fat cell tissue. The difference is how they do it. CoolSculpting uses waves of electromagnetic cool energy to freeze away fat cells. SculpSure uses laser energy to create a thermal effect, which eliminates fat by damaging the cells with heat. 
Are SculpSure results permanent?
Once the fat cells have been destroyed and are eliminated from the body, they're gone for good. However, to maintain your slender physique, you'll need to be proactive about a healthy lifestyle.
Does SculpSure hurt?
SculpSure is a non-invasive, non-surgical body contouring solution that uses laser energy to kill fat cells. This laser energy is able to penetrate the skin safely and only target the underlying fat. Most patients describe a tingling sensation while receiving a SculpSure treatment, but find the procedure comfortable. 
How many SculpSure sessions will I need to see results?
Every patient is different, and the number of SculpSure sessions needed to acheive your ideals will depend on the area you're targeting, the amount of fat present, and how your body reacts to the SculpSure process. Most patients see the best results after a few regularly scheduled SculpSure sessions. 
How long does a SculpSure session last?
Most SculpSure sessions last about 25 minutes. This body contouring procedure is fast, and there's no recovery or downtime. It's the perfect solution for those with busy schedules who want to improve their figures, but don't have a lot of time. SculpSure can be performed on a lunch break or as a quick stop between other items on your to-do list. 
References
Katz B, Doherty S. Safety and Efficacy of a Noninvasive 1,060-nm Diode Laser for Fat Reduction of the Flanks. Dermatol Surg. 2018;44(3):388-396. doi:10.1097/DSS.0000000000001298
Petti C, Stoneburner J. Clinical Study to Assess the 1,060 nm Diode Laser for the Treatment of Post-Liposuction Deformities. Lasers Surg Med. 2019;51(9):785-789. doi:10.1002/lsm.23109