Skin Rejuvenation
Conveniently located to serve the areas of Rancho Cucamonga, CA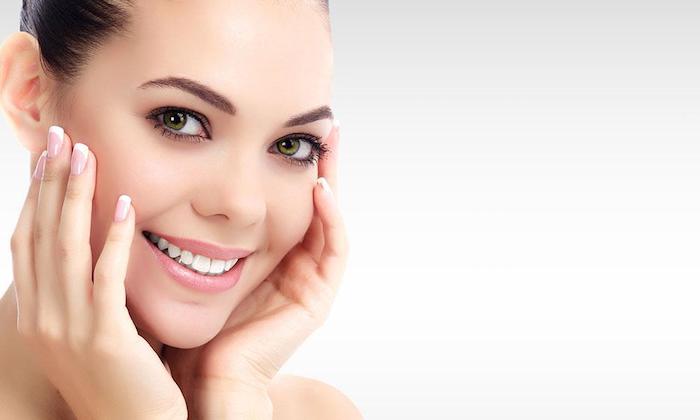 Laser skin resurfacing is a highly effective treatment to address the unfavorable effects that time, acne and the environment have on the skin. Utilizing highly focused laser technology, the outer layers of skin are removed, leaving behind smoother, clearer and brighter skin. Laser skin resurfacing can help address fine lines and wrinkles, acne scars, sun damage, uneven skin tone, and hyperpigmentation.
About Laser Skin Resurfacing
Dull, uneven skin can impact the way you feel about yourself. As you age, your skin may become wrinkle-prone and damaged, causing you to feel less confident about the way you look. You may apply more makeup or try expensive creams only to be left wondering how you can rejuvenate your appearance for good.
Dr. Patricia Guevara-Channell is committed to helping her patients reach their aesthetic goals. To facilitate your journey towards increased self-confidence, Dr. Channell offers laser skin resurfacing at her office in Rancho Cucamonga, California. Contact us to learn more about this non-invasive rejuvenation procedure. Call (909) 483-1236 to speak directly with one of our helpful representatives. 
Before and After Photos
Benefits
Laser skin resurfacing has a number of amazing benefits! From reducing the appearance of wrinkles to smoothing the skin's texture, laser skin resurfacing can provide you with more vibrant, youthful-looking skin![1]
Laser Skin Resurfacing Benefits
Smoother skin texture
More even skin tone
Clearer complexion
Reduced fine lines and wrinkles
Minimized pores
Increased collagen production
Limited downtime
Enhanced confidence!
Qualified Candidates
Ideal candidates for laser skin resurfacing are individuals who are unhappy with the appearance of their skin. Those looking to undergo laser skin resurfacing must have relatively healthy skin at the treatment site. This means there should be no active acne breakouts, cuts or scrapes in the treatment area.[2] Individuals with darker skin may not qualify for laser skin resurfacing.
Think you are a candidate for laser skin resurfacing in Rancho Cucamonga? Consider a comprehensive consultation at Channell Wellness & Aesthetics. 
Comprehensive Consultation
During a private consultation, you will have the opportunity to discuss your skincare needs with Dr. Channell's team of medical professionals. They will listen closely to your skincare experiences. You and your attending aesthetician will discuss your aesthetic goals and expectations. From there, we will examine your skin and discuss the laser skin resurfacing procedure with you.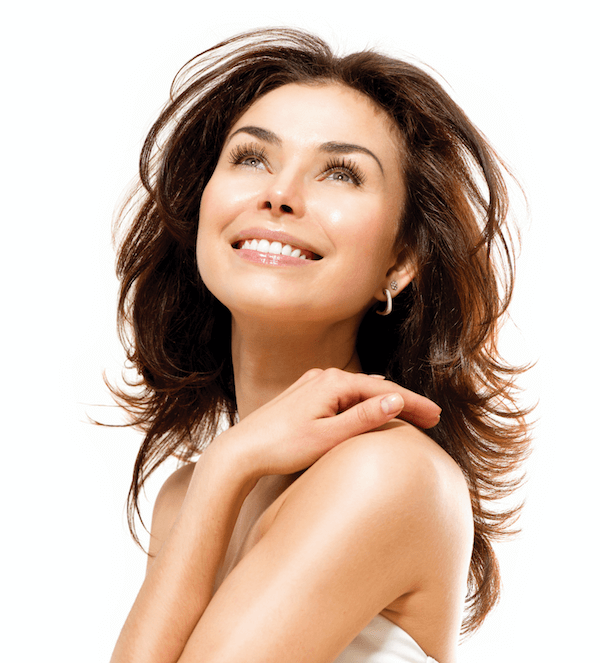 This appointment is your prime opportunity to ask any questions you may have about laser skin resurfacing and how it may help you achieve the skin you desire. During this informative session, we will determine your candidacy for laser skin resurfacing. If we believe a laser treatment is right for you, your session will be scheduled. At the conclusion of your consultation, pricing for the procedure will be provided and you will be given specific instructions on how to prepare.
Channell Wellness & Aesthetics is dedicated to empowering patients by providing the knowledge they need in order to make an informed decision about their care. Ready to learn more about laser skin resurfacing? Schedule your personal consultation today! Call our offices in Rancho Cucamonga, California, at (909) 483-1236.
Preparation
If the Channell Wellness & Aesthetics team determines you are a candidate for laser skin resurfacing during your consultation, we will provide specific instructions on how to prepare for your treatment. Generally, patients are directed to stop tanning and to avoid sun exposure for about four weeks prior to treatment.[3] 
Also, patients must not undergo any chemical peels or extensive exfoliation for four weeks prior to laser skin resurfacing. Medications that may cause photosensitivity are to be avoided for three days immediately before you attend your laser session.
Lastly, if you have a history of herpes in the treatment area, you should take antiviral medications for at least two days prior to and three days after laser skin resurfacing to minimize the risk of an outbreak.[4] 
Laser Skin Resurfacing Procedure
Laser Skin Resurfacing is a relatively quick procedure lasting from only a few moments up to thirty minutes, depending on the depth and size of the area treated. A series of treatments may be required to produce the best results.
Prior to your laser skin resurfacing treatment, a numbing solution is applied directly to your skin. Afterward, your skin is cleansed and the areas around your eyes are protected with safety glasses. From there, your attending aesthetician will gently guide the laser of choice across the specified treatment area. During this time, the laser energy will work at resurfacing the outer layers of skin.
Rapid Recovery
Recovery time after laser skin resurfacing depends on the treatment depth and your body's natural healing process. Because of this, the recovery process will vary between patients.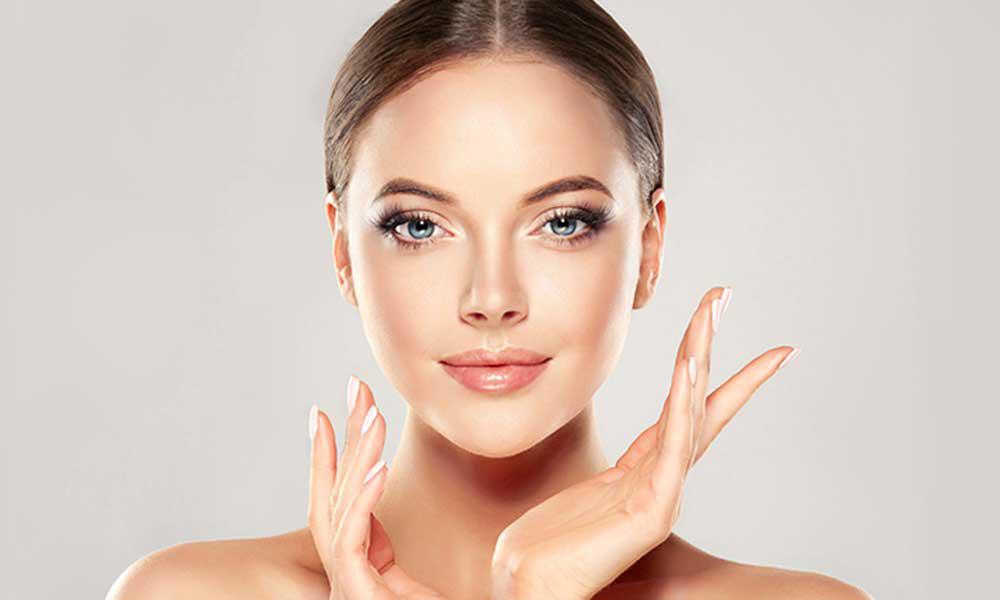 Generally, you can expect your skin to take several weeks to fully heal. Immediately after the procedure, swelling and discomfort is likely to occur in the treatment areas, but these symptoms should subside in a few hours. Many patients describe the post-procedure feeling as being similar to a sunburn. Redness will be apparent on your skin and may persist for several weeks following laser skin resurfacing.
Depending on the depth of treatment, the dull, dry outer layers of skin may begin to flake and peel about five days after treatment. It is important to not pick at the skin during this time. After about one week, you may begin applying makeup to your skin.
Your skin will be hypersensitive to the sun after laser skin resurfacing. We will direct you to avoid the sun during the first several days after your treatment in order to encourage proper healing. If you must venture outdoors during this time, it is important that you apply a sunscreen of at least SPF 30. A large brimmed hat may be worn to block the sun from the treated skin. If there are any instructions specific to your case, we will inform you of them during your appointment.
Ravishing Results
As the production of new collagen is stimulated, lines will begin to fill, causing the skin to soften making wrinkles less noticeable. Overall, superficial, pigmented areas will fade and skin irregularities will greatly improve.
Your skin enhancement will continue to progress over the next six to eight months. By maintaining an effective skincare regimen, you can expect your results to be long-lasting! Smoother, clearer skin can boost your confidence by making you feel revitalized and ready to face the world!
Cost
At Channell Wellness & Aesthetics, our approach to your laser skin resurfacing procedure will be unique to you. There are a number of factors to consider when determining the final cost of your treatment, such as the size and location of the treatment area, the concerns to be addressed, the depth of treatment, the type of laser to be used and number of treatments needed to reach your goals. All of these important, individual factors can cause the price of laser skin resurfacing to vary between patients. 
If you are considering Laser Skin Resurfacing, please contact our office to discuss your aesthetic goals.
FAQ
Is Laser Skin Resurfacing Painful?
Many patients are able to tolerate laser skin resurfacing after the application of the topical anesthetic to the treatment area. For more superficial resurfacing, this may be enough to keep you comfortable during the procedure. For deeper penetrating laser treatment, additional painkillers, or even sedation, may be appropriate. Channell Wellness & Aesthetics will discuss your options for managing potential discomfort during your consultation.
How Often Should I Receive Laser Skin Resurfacing?
Your attending aesthetician will listen to your concerns and examine your skin during your consultation. They will determine the best course of treatment for your particular needs. Because the skin takes about four weeks to heal, you can expect to undergo not more than one laser skin resurfacing treatment per month for a specified amount of time. The severity of your blemishes will dictate the necessary treatment plan to meet your goals. 
Can Laser Skin Resurfacing Tighten My Skin?
Laser skin resurfacing is not a skin tightening procedure. Laser treatments can enhance collagen production by heating the deeper layers of skin in the treatment area. This can modestly plump and tighten your skin over time—a welcomed benefit if you do not have extensive sagging in the skin nor significant wrinkling. If you experience significantly loose skin or deep wrinkles, a facelift, facial fat transfer, or dermal filler treatment may be better options for your concerns. During your consultation, your attending aesthetician will provide his professional medical opinion and information about alternative treatments.
References