Microneedling With PRP
Conveniently located to serve the areas of Rancho Cucamonga, CA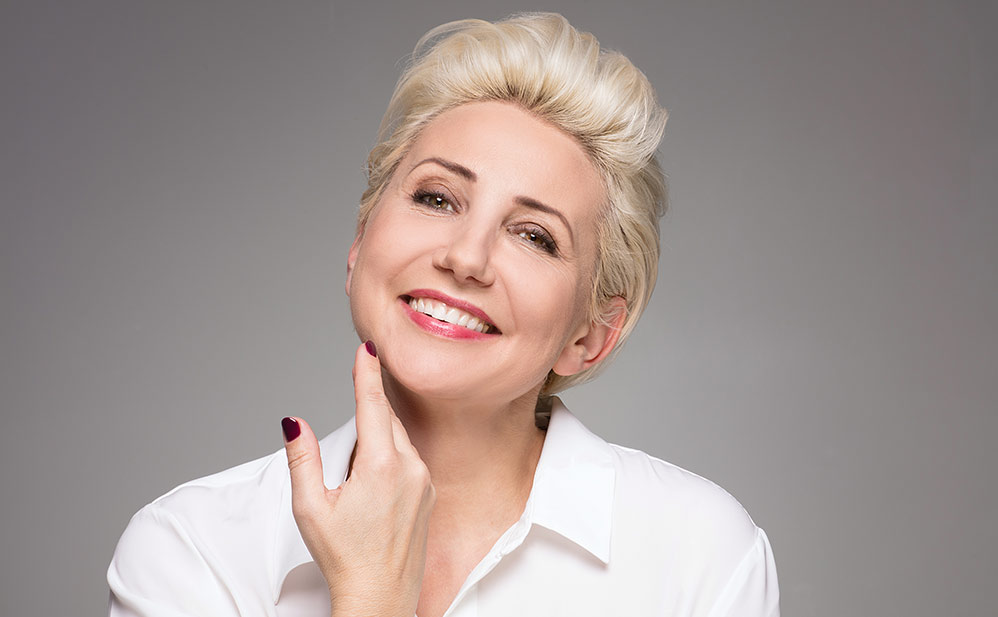 Platelet-rich plasma (PRP) is a valuable addition to a microneedling treatment because it combines two rejuvenating procedures for maximum effect. Traditional microneedling has been performed in the aesthetics industry for decades. Patients and doctors turn to microneedling for its simplicity and effectiveness. This procedure creates microchannels in the skin, which allows the regenerative properties of PRP to penetrate deep beneath the skin's surface. Patients can see smoother skin, fewer wrinkles, and a revitalized complexion. Experience the benefits of microneedling with platelet-rich plasma for yourself by scheduling a personal consultation at our Rancho Cucamonga offices. You can reach us directly at (909) 483-1236.
About Collagen Induction
The many processes that allow our skin to perform its many essential functions are always at work. They generate new cells, repair damaged ones, and keep existing ones healthy. Like many of our body's other systems, they begin to slow down as we age. But, unlike other cells in our body, skin is subject to a wide variety of external threats. Overexposure to sunlight, pollution, smoking, acne, and a poor diet compromise our complexion and exacerbate the normal aging process. Our skin gradually loses its ability to repair itself and can appear hyperpigmented or uneven in texture. Microneedling can help reverse these effects.
During a microneedling session, an even layer of tiny punctures is made in the skin. The body registers these as injuries and activates an anti-inflammatory wound healing response.[1] Over the next two weeks, fibroblast cells in the dermis ramp up collagen production.[2] Collagen is an important protein that keeps our skin smooth and firm. By the age of 65, we have lost 60% of our collagen supply,[3] resulting in lax, thinner skin. After a microneedling session, however, skin tightens, wrinkles smooth away, and blemishes fade. This procedure is ideal for those with:
Wrinkles
Acne or mild traumatic scars
Sunspots
Large pores
Uneven skin tone or texture
Fine lines
What is PRP?
PRP is a concentrated substance derived from a small sample of the patient's own blood. Our blood is composed of platelets, red blood cells, white blood cells, and plasma.
Plasma makes up the largest percentage of our blood, and besides carrying the blood cells and platelets, it also contains other components vital for the healing process.
Platelets contain important structures essential for cellular repair, most notably, growth factors. It's these growth factors that make PRP such a potent medical and cosmetic tool. Growth factors
bind to targeted cells such as our stem cells, the fibroblasts that produce collagen, the endothelial cells that line our blood vessels, and epidermal cells. As a result, these cells get the signal to get busy! New stores of collagen and healthy new cells are produced, giving the deep layers of our dermis a fresh start. [4]
Take a Spin
To obtain PRP, the blood sample is treated with an anti-coagulant and put through a centrifuge to separate the blood into three layers: plasma, a "buffy coat" layer rich in platelets, and white blood cells, and red blood cells.[1][5] The buffy coat and plasma can then be drawn off, and undergo a second spin to isolate platelet-rich plasma from platelet-poor plasma. The platelet-rich plasma is then ready to be used in a PRP treatment.
Benefits of Microneedling with PRP
Compared to other facial rejuvenating procedures, three distinct advantages put microneedling with PRP ahead of the pack.
No Downtime
There are plenty of cosmetic surgeries to pick from if you're in pursuit of a younger-looking appearance. But surgeries require diligent preparations, significant financial commitments, and involve risks. They can also entail arduous recovery times and incisions that cause unwanted scarring. However, microneedling with PRP is a non-surgical procedure that avoids all of these considerations. Patients walk out under their own power, only needing to dedicate 12-24 hours to recovery – or until redness subsides.
Natural Results
PRP uses your body's organic compounds to rejuvenate its cells from the inside out. No artificial additives mean no artificial results. When seeking cosmetic treatments, many patients fear that "had work done" look. They want results that are natural yet subtle. Since microneedling with PRP uses the body's own compounds, natural results are the only possible outcome. You don't have to worry about allergic side effects or glaring changes in your complexion. Microneedling with PRP provides results that are organically you!
Customizable Treatments
Every blemish exists at a different depth in the skin. More superficial blemishes like fine lines and wrinkles exist closer to the outer layer. Heavier blemishes like acne scars stretch deeper into the dermis. We have microneedles that vary in length to address a wide range of cosmetic conditions. This collection of microneedles can be interchanged during your procedure to treat each one of your cosmetic concerns. We customize a microneedling session to fit your needs!
Candidates
If you are interested in microneedling with PRP, we invite you to schedule a personal consultation by filling out this online form. We all age at different speeds. Some of us have wrinkle-free skin well into our 30s. Some of us aren't as blessed. We treat patients of all ages and skin types. Older patients see their signs of aging reversed, while younger patients prevent further maturing to their complexion. Patients of all ages looking to diminish scarring and reduce large pores can benefit from microneedling. Our only stipulation is that you wait to schedule a session if you are experiencing a breakout or flare-up in the target areas. Viral or acne breakouts can be exacerbated by microneedling.
Personal Consultation
If this is your first time at Channell Wellness & Aesthetics, we will begin with a new patient intake interview. We'll ask you about your cosmetic concerns and note your skin's current condition. Then, we will discuss and determine the ideal service(s) to achieve your desired results. Understanding your desired results will help us create your personalized treatment plan. We may include complementary services to enhance your results from microneedling with PRP. After scheduling your session, we will give you a list of preparatory instructions.
Preparation
Before your procedure, we ask that you:
Avoid blood thinners like aspirin and ibuprofen as these will cause excessive bleeding. If you are prescribed a blood thinner, consult with your doctor before discontinuing.
Stop smoking a couple of days before. Nicotine constricts blood vessels which interrupts the body's natural healing response.
Don't arrive with sunburnt skin.
Don't come in with any harsh chemicals like retinoids on your skin.
We may include additional instructions based on your unique circumstances.
Procedure
Microneedling with PRP is an outpatient procedure performed in the comfort of our offices. In a private treatment room, we will start by drawing a sample of your blood. Then, we will apply a numbing cream to your skin that will keep any pain or discomfort at bay. While we wait for the anesthetic to take effect, we will run your blood sample through a centrifuge. At a high velocity, blood particles divide. Since red blood cells are denser, they sink to the bottom while plasma, platelet, and white blood cells rise to the top. These top three layers will be what we use to create your PRP serum. Then, we will roll the target areas with the appropriate needles. Once we have rolled all the target areas, we will apply the PRP serum over the micro-channels. The serum will soak into the channels, providing more regenerative and restorative resources to the body's healing response. Once we have completed this final step, you will be able to go home and focus on proper recovery.
Recovery
Right after your session, your skin will be red and might be a little swollen. Continue to avoid any blood thinners during this time. For the next 1-2 days, avoid overexposure to UV rays. Your skin is sensitive. Also, don't apply any harsh topicals and keep your skincare routine minimal. Stay well hydrated. After the swelling and redness subside, you will see a brighter, smoother complexion. These results will continue to improve as new collagen molecules repair or replace existing fibers. Blemishes like sunspots will fade as the wound healing process generates fresh skin cells in the area.
How Much Does Microneedling with PRP Cost in Rancho Cucamonga?
Microneedling with PRP sessions varies in cost. We first need to factor in the number of places treated and the extent of your treatment. We will discuss and determine this during your initial consultation. If you are interested in learning about our specials, please visit our specials page. Want to hear about previous patients' experiences? Visit our reviews page! If you have any questions, call us at (909) 483-1236.
References