PRP For Women
Conveniently located to serve the areas of Rancho Cucamonga, CA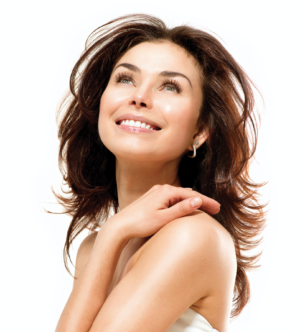 A PRP Sexual Enhancement procedure that will Rekindle Your Lust for Life
PRP treatments for women are an innovative remedy for the sexual slump that deepens as we get older. PRP injections can "bend the curve" to prolong your sexual satisfaction later in life. Platelet-rich plasma (PRP) is a special serum derived from the healing properties in your own blood.
Enrich Your Flagging Sex Life with Platelet-Rich Plasma
The quality of your sex life doesn't have to diminish as you age. Dr. Patricia Guevara-Channell of Channell Wellness & Aesthetics in Rancho Cucamonga, California, can help you improve your sex life with a PRP sexual enhancement procedure. This quick procedure can improve your sexual satisfaction with absolutely no recovery time.[1]
The injections are formulated from platelet-rich plasma (PRP). PRP is a healing serum comprised of your blood's most potent properties.
What is PRP?
According to the National Institutes of Health, nearly 27% of premenopausal women and over 50% of menopausal women experience symptoms of sexual dysfunction such as vaginal dryness, low libido, even painful sex. These uncomfortable symptoms can affect women of all ages, but the PRP sexual enhancement injection is a quick and virtually painless injection that uses your platelet-rich plasma (PRP) to increase your sexual pleasure and confidence.
Call or book your appointment online today to find out how we can help you. If you're ready to experience improved sexual pleasure and vitality, call Channell Wellness & Aesthetics today at 909-483-1236.
Benefits of a PRP sexual enhancement injection
A lifted libido
Enhanced clitoral sensation
Powerful, more memorable orgasms
Decreased urinary incontinence
Increased vaginal lubrication
Decreased painful sex
Increased vaginal orgarms
Candidates
Qualified candidates for the PRP sexual enhancement procedures are frequently mature woman with a young and vital spirit. They are grateful for all the love and wisdom the years have given them, however, they are not ready to sacrifice their sex life on the altar of age. These women are prepared to take action and reclaim what is rightfully theirs: the joys of sex.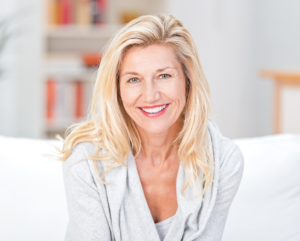 PRP patients come to us because they experience decreased sexual pleasure, poor lubrication and episodes of painful intercourse.[2] They may experience a low sex drive and difficulty achieving orgasm. A PRP sexual enhancement injection is harvested from the patient's own blood and presents an all-natural antidote to the inevitable march of time.
Your Confidential Consultation at the Channell Wellness & Aesthetics
Channell Wellness and Aesthetics is a comprehensive practice providing integrative medicine, and aesthetic services to our community in Rancho Cucamonga, California. With an eye toward prevention and overall wellness, Dr. Patricia Guevara-Channell, is keen to optimize your holistic health. Our doctors firmly believe in providing a functional medicine approach to family medicine care to effectively treat the root cause of patient conditions.
Contact us to recapture what you've been missing. Call 909-483-1236 to speak directly with one of our helpful representatives.
At your confidential consultation, you will be ensconced in our discreet and supportive environment. Channell Wellness and Aesthetics extends a warm welcome to every woman struggling with issues associated with aging, particularly sexual issues. Our treatments' high incidence of success and satisfaction relies upon the free and open communication that we enjoy with our patients. For all our advanced treatments and high-tech procedures, our most valuable asset remains the trust our patients place in us.
See our triumphs for yourself. Peruse our glowing reviews and experience a sampling of all the lives we've helped change for the better. Channell Wellness and Aesthetics believes that sexual health is an important component of overall health. We treat the whole patient because we want to see you thrive!
Preparation & Procedure
Dr. Guevara-Channell draws a sample of your blood and places it in an special centrifuge, which separates out the components of your blood that contain growth factor proteins. The high concentration of platelets is recombined with your blood plasma to create PRP.[3]
Dr. Guevara-Channell then applies a numbing cream around the vaginal area to ensure your comfort during the treatment. She injects the PRP solution, and the platelets go to work healing any damaged tissue and stimulating the production of collagen. The treatment also regenerates your vaginal tissue by forming new healthy blood vessels.
Recovery & Results
The PRP is popular among women seeking to enhance their sexual pleasure and experience stronger orgasms.[4] After the treatment, you can also expect greater clitoral stimulation and increased vaginal lubrication. The PRP can also help with urinary incontinence.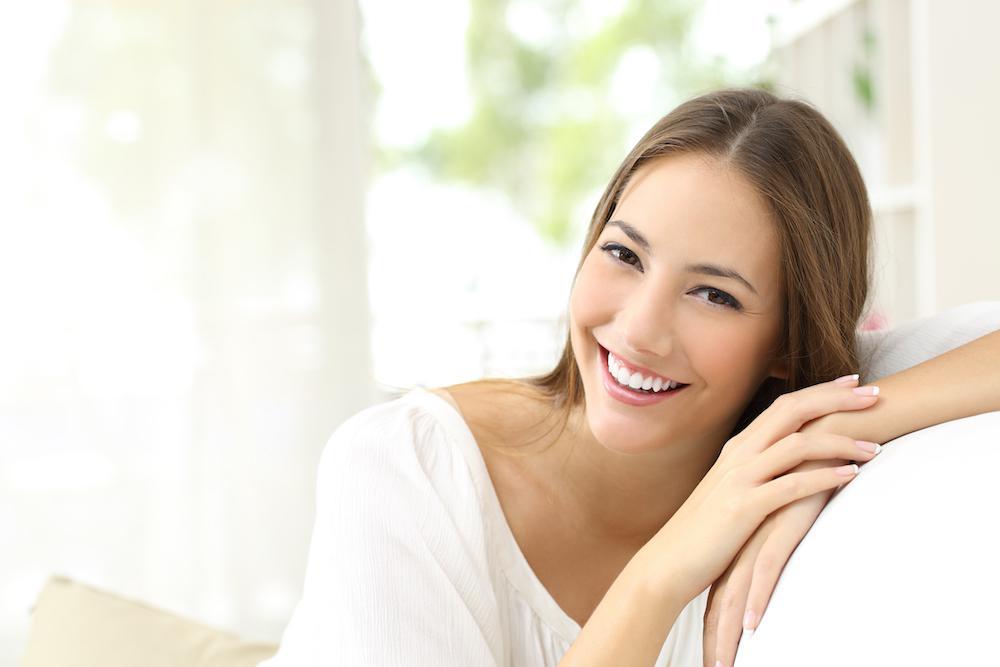 While some women report an increased libido shortly after the injection, most women can expect to see full results after about three months. The effects can last up to two years, but most women repeat the injection every 12 to 18 months for maximum results.
Because the PRP is a nonsurgical treatment and requires no downtime, you do not have to wait to have sex following the injection. While side effects are uncommon, they may include numbness, redness or mild swelling for a few days, but these should subside on their own.
How Quickly Does the PRP sexual enhancement Work?
This procedure works by activating your body's own regenerative powers. Your progress will move at the pace of accelerated healing. The beginnings of actual growth usually start at about three weeks. You should feel the full effects of your treatment in about two to three months.
Complementary Procedures
Now that you feel your best, why not look your best? Your full suite of aesthetic services at Channell Wellness will rejuvenate your appearance. Show them that age is just a number with the satisfied glow of your smooth and lustrous cheeks.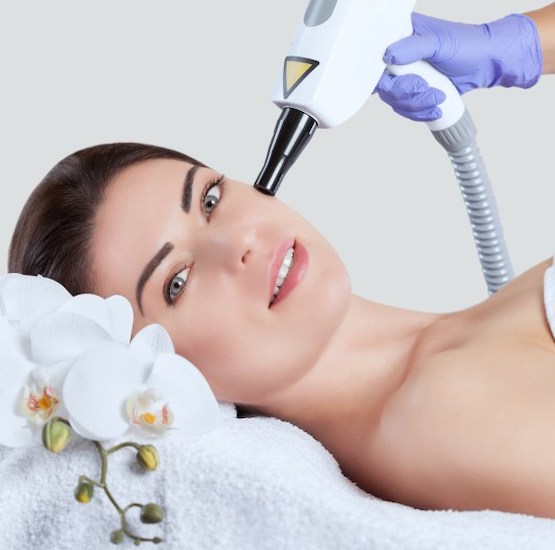 Our Laser Treatments will give your skin a radiant complexion and even tone. By using precise wavelengths of light energy, or by lightly resurfacing the skin so that old, damaged cells are swept aside and fresh, new growth is stimulated. Laser treatments can kickstart the healing process and encourage collagen growth deep within the skin. Collagen will restore your skin's suppleness and reduce skin laxity that is often associated with age.
Lax skin may also cause thin and sunken areas in the face and elsewhere, contributing to a gaunt and sickly look. Our Dermal Fillers will plump and moisturize these depleted areas so that your face will appear full and fresh once more.
How Much Does Female Sexual Rejuvenation Cost in Rancho Cucamonga?
It is difficult to put a price on sexual satisfaction. At Channell Wellness and Aesthetics, our specialized services will buy you back years worth of peak experiences. We want you to live your best life and our competitive pricing puts life's golden moments well within the reach of our Rancho Cucamonga community. At your confidential consultation, we will plot a course of treatment for your comprehensive wellness. At this time, one of our distinguished associates will quote you an accurate cost estimate.
Contact us to begin a journey that will return a sense of excitement and intrigue to your days (and nights!). Call 909-483-1236 to get the conversation started. We look forward to hearing from you!
FAQ
Where are PRP sexual enhancement shots injected?
This procedure begins with a simple blood draw from the arm. This sample is then put into a special centrifuge to produce the platelet-rich plasma. Once the PRP is extracted from the blood, it is injected into the numbed area near the clitoris and upper vagina.
How long do the effects of this procedure last?
The PRP sexual enhancement shots  last up to two years or longer in some women. However, on average, women choose to repeat the procedure every 18 months to maintain their results. 
Do PRP injections work for incontinence?
The answer is yes! Stress incontinence occurs involuntarily when laughing, coughing, sneezing or engaging in vigorous activities, such as running or jumping. These kinds of outbursts put pressure on the bladder. If the muscles, ligaments and tissues that support the bladder have lost strength, leakage can occur. PRP for Women stimulates tissue growth in the vaginal walls, providing support for the bladder and urethra while giving women more control over their incontinence. The theory is that PRP helps rebuild the nerves needed for bladder control. PRP shots can also reduce the tension associated with an overactive bladder, which is when you consistently experience a sudden, unexpected urge to urinate. 
References
Jb, N. (2017). Platelets Rich Plasma in Intimate Female Treatment. Journal of Women's Health Care, 06(05). doi:10.4172/2167-0420.1000395
Roy, L. (2016). Regenerating sexual potential: Revolutionary treatment solutions for sexual dysfunction using platelet-rich plasma (PRP). Ocala, FL: Atlantic Publishing Group.
Sukgen, G., Kaya, A. E., Karagün, E., & Çalışkan, E. (2020). Platelet-rich plasma administration to the lower anterior vaginal wall to improve female sexuality satisfaction. Journal of Turkish Society of Obstetric and Gynecology, 16(4), 228-234. doi:10.4274/tjod.galenos.2019.23356
Vanaman, M., Bolton, J., Placik, O., & Fabi, S. G. (2016). Emerging Trends in Nonsurgical Female Genital Rejuvenation. Dermatologic Surgery, 42(9), 1019-1029. doi:10.1097/dss.0000000000000697