MonaLisa Touch
Conveniently located to serve the areas of Rancho Cucamonga, CA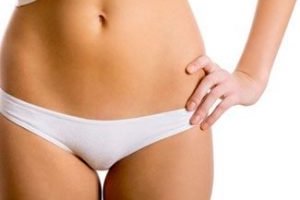 Mona Lisa Touch is a vaginal rejuvenation treatment that can alleviate many of the side effects associated with hormonal changes. During menopause, the estrogen levels in a woman's body shift. This affects the normal balance of the vagina and the structure of the tissue that lines it. If things in your intimate areas just aren't what they used to be, the MonaLisa Touch therapy can help. After all, menopause isn't the end (except of your period!).
There's still lots to do, and wonderful intimacy to enjoy. Don't let dryness, infections, urinary troubles and pain during intercourse rob you of the pleasures of being a woman.
If you are one of the millions of women dealing with vaginal atrophy, there's hope. Channell Wellness and Aesthetics prides itself on compassionate care that puts a woman's quality of life first. Dr. Patricia Guevara-Channell understands how important it is to address this condition quickly and effectively. Call Dr. Channell's office at (909) 483-1236 to learn how MonaLisa Touch laser therapy can help you.
What is Vaginal Atrophy?
Genitourinary syndrome of menopause is one of the most frequent complaints of postmenopausal women. It includes an unfortunate array of bothersome symptoms related to estrogen deficiency. This hormonal imbalance causes changes in the labia, clitoris, vagina, urethra, and bladder. Part of genitourinary syndrome is vulvovaginal atrophy. This condition becomes more pronounced in the years after menopause, and will progress over time to significantly impair sexual health and quality of life. During this process, the epithelial tissue of the vagina begins to thin, affecting the function and balance of the many factors that contribute to a healthy vagina.
Women with vulvovaginal atrophy experience:
Dyspareunia (painful intercourse)
Discharge
Dryness
Incontinence
Urinary Tract Infections
Unfortunately, 50% – 60% of postmenopausal women suffer from Vulvavaginal atrophy, but only 25% of women seek treatment.(1) There's no need to suffer in silence. MonaLisa Touch can help you take back control of your body, and eliminate these miserable symptoms.
How Does MonaLisa Touch Work?
This slim laser device is inserted into the vagina, where it emits energy that targets the inner tissue of the vagina. Similar to microneedling, this treatment intentionally creates thousands of minute injuries that trigger the body's healing process, while causing virtually no discomfort to the patient. This treatment stimulates the production of collagen, which thickens and firms the epithelial layers of the vagina. It also improves the vascularization of the vaginal mucosa. With better blood flow, the healthy epithelium of the vagina is better able to respond to sexual stimulus and produce lubrication for more comfortable sex. The new collagen and connective tissue thickens the vaginal epithelium, to eliminate irritation, tearing, and skin conditions, and prevents further atrophy to the vagina.
MonaLisa Touch is a non-hormonal, non-surgical solution for vaginal atrophy. Each session takes only 5 minutes, and is performed in our office in Rancho Cucamonga.
After MonaLisa Touch therapy, glycogen levels in the vaginal epithelium are brought to a healthy level, which feeds the helpful bacteria that contributes to the necessary pH level and prevents the growth of harmful bacteria. With a healthy flora and acidic pH level, women can avoid urinary tract infections and vaginal infections, something every woman can appreciate!
In a clinical study, women suffering from moderate to severe symptoms were treated with MonaLisa Touch, and eighty-four percent experienced significant improvement in their symptoms. Women happily reported improved sexual function, even at follow-ups 12 and 24 months later. Furthermore, these women also enjoyed improved bladder function, vaginal sensation, and vaginal lubrication. (2)
Candidates
"Do you smile to tempt a lover, Mona Lisa?" Don't let your love life suffer from the progression of genitourinary syndrome. MonaLisa Touch can help you enjoy intimacy once again, and bring a mysterious little smile back to your face.
Women who are experiencing the following symptoms may be good candidates for MonaLisa Touch:
Vaginal dryness or itchiness
Vaginal discharge
Burning sensations
Urinary urgency and incontinence
Vaginal laxity
Pain during intercourse
Women should not undergo MonaLisa Touch therapy if they have the following conditions:
Have vaginal, cervical, or other lesions in the treatment area that have not been evaluated and diagnosed
Have an active vaginal or vulvar infection like herpes, candida, or other STDs
Are pregnant or have recently given birth
Vaginal prolapse
Received radiation treatment to vaginal or colo-rectal tissue
Had reconstructive pelvic surgery with "mesh kits"
Have a history of impaired wound healing
Are prone to keloid formation
Underwent anticoagulation treatment or have a thromboembolic condition
Personal Consultation in Rancho Cucamonga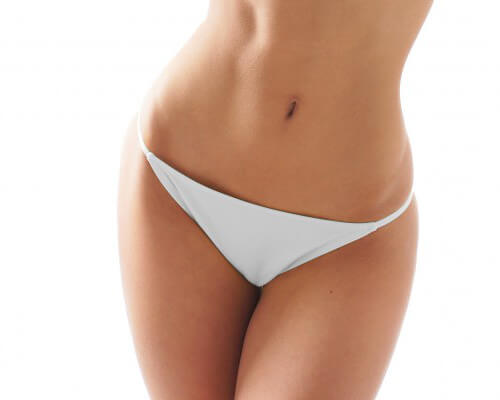 Dr. Guevara-Channell's goal is to offer the most up-to-date therapies, treatments, and technology available, like MonaLisa Touch. During your consultation with Dr. Guevara-Channell, you'll have the chance to discuss your concerns and receive a comprehensive examination. She will be able to explain how MonaLisa Touch can address your symptoms and may be able to recommend other complementary treatments for rapid and successful relief.
Dr. Guevara-Channell specializes in solutions for obesity, diabetes, thyroid dysfunction, chronic fatigue, hormone deficiencies, and mood disorders. Her approach to health takes a woman's entire well-being into consideration. You can read how she has helped other patients in the reviews section. 
Procedure
A MonaLisa Touch session is virtually painless and only lasts about 5 minutes. The slim probe is placed in the vagina, where it stimulates the tissue. Three treatments are recommended for optimal results, and these sessions are typically spaced 6 weeks apart.
Recovery
There's no downtime from a MonaLisa Touch treatment! Patients may experience irritation or light bleeding after a therapy session and should refrain from sex for 2-3 days after treatment.
Results
MonaLisa Touch restores the delicate balance of a healthy vagina. With proper pH levels and optimum levels of good bacteria, women can avoid urinary tract and vaginal infections. A restored epithelium improves sensation, moisture, tightness, and libido.
Complementary Procedures
Patients report immediate improvements after MonaLisa Touch treatments. But since it's such a quick treatment, and you're already at our offices, why not treat yourself to results that everyone can see? Pamper yourself with one of our relaxing facial treatments.
A Brightening Facial Treatment will make your skin glow, and improve its texture and tone. This facial includes steam treatment, exfoliation, and massage. You'll feel rejuvenated inside and out.
If you've been troubled with dry skin, why not enjoy a Hydrating Facial. Like our Brightening Facial, this facial treats you to an hour of pampering. Your face will be double cleansed with steam and exfoliated. You'll also receive a toning massage and hydrating masque that infuses the skin with aloe and hyaluronic acid. Skin is left soft, refreshed, and healthy.
Cost
Dr. Guevara-Channell will be able to give you an accurate price quote during your consultation. You'll discuss your symptoms and goals to determine the best course of treatment and how many sessions will be required. Contact Channell Wellness and Aesthetics to learn more about the cost of MonaLisa Touch therapy in Rancho Cucamonga.
FAQ
What is MonaLisa Touch?
MonaLisa Touch is a vaginal rejuvenation treatment that uses laser technology to treat many of the unpleasant symptoms associated with menopause.
Does MonaLisa Touch hurt?
Most patients report a mild vibration sensation during their treatment. If exterior areas are receiving treatment, a topical anesthetic can be applied.
How many sessions will I need to feel results?
Many patients notice a difference after just one treatment, but it's typically recommended to undergo three treatments spaced 6 weeks apart. It's also recommended to return once a year to maintain your results.
Who is a good candidate for MonaLisa Touch?
This laser rejuvenation treatment can help women suffering from genitourinary symptoms caused by hormone imbalance. MonaLisa Touch can also alleviate vaginal and urinary tract infections and restore atrophied tissue. Candidates should not have an active vaginal infection, be prone to keloids, or have a vaginal mesh implant. Talk to your doctor about your medical history to find out if MonaLisa Touch is a good solution for you.
Will MonaLisa Touch improve my sex life?
If you've lost interest in sex because of painful friction or no sensation at all, MonaLisa Touch can help. The laser energy rejuvenates cells for better lubrication and sensation. This treatment also tightens, firms, and thickens the walls of the vagina, so both you and your partner will notice improvement.  However, you will have to wait for a few days after your treatment before you take your new and improved vagina for a test drive.
References
Naumova I, Castelo-Branco C. Current treatment options for postmenopausal vaginal atrophy. Int J Womens Health. 2018;10:387-395. Published 2018 Jul 31. doi:10.2147/IJWH.S158913
Ronconi L, Galli M. MonaLisa Touch ® : The Latest Frontier in the Treatment of Vaginal Atrophy. ; 2017. Accessed March 1, 2021. https://aalextaylor.co.uk/Medical_Resources/MLT%20Book%20Ronconi-Galli%20ENG%20Rev%204.6.pdf
Behnia-Willison F, Sarraf S, Miller J, et al. Safety and long-term efficacy of fractional CO2 laser treatment in women suffering from genitourinary syndrome of menopause. European Journal of Obstetrics & Gynecology and Reproductive Biology. 2017;213:39-44. doi:10.1016/j.ejogrb.2017.03.036