Restylane
Conveniently located to serve the areas of Rancho Cucamonga, CA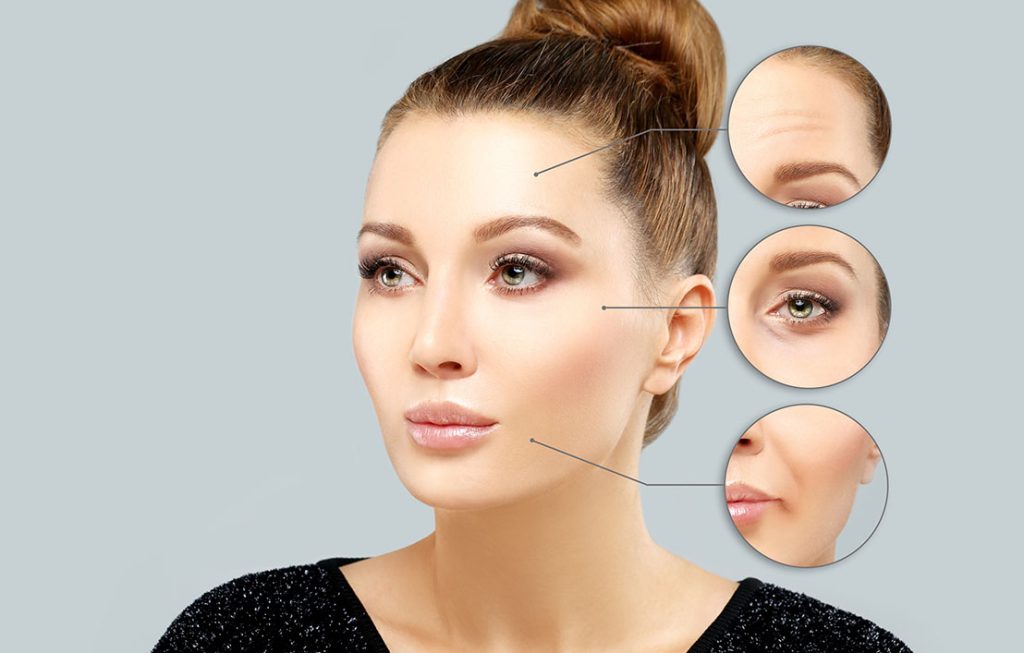 Restylane is a dermal filler that reduces fine lines and adds volume and firmness. This minimally invasive cosmetic injectable is a safe and effective way to combat the signs of aging, and sculpt beautiful, natural-looking contours without the need for surgery.
Restylane is a clear, soft gel made from specially formulated hyaluronic acid. This powerful ingredient is a natural substance found in our body that keeps our skin nourished. [1] After just one quick session, patients will notice significant improvements. Restylane can be used in the face and hands to ward off signs of aging and enhance your natural beauty. Our staff is committed to helping their patients look and feel their best. To get your stunning results, visit Channell Wellness & Aesthetics in Rancho Cucamonga, California. Our rave reviews speak for themselves. Schedule your initial consultation to start turning back the clock! Call us at (909) 483-1236 to speak to one of our friendly staff members and learn more about what Restylane can do for you.
About Restylane
Restylane is an easy, straightforward treatment that improves the appearance of fine lines and wrinkles in your skin. At Channell Wellness, we offer this dermal injectable to address the signs of facial folds, wrinkles, under-eye circles, and marionette lines. And, it's also an effective way to plump lips and eliminate signs of aging on the hands. Restylane comes in several different formulations that are specially designed to treat the places that are most susceptible to time and nature's elements.
Restylane is an effective cosmetic treatment due to its active ingredient: hyaluronic acid (HA). You may already be using it in your skincare routine, but when HA is placed beneath the skin, where it is generated naturally, this potent compound is able to truly take effect. Hyaluronic acid occurs naturally in our joints and our eyes. Because of its incredible ability to bind to water molecules, hyaluronic acid acts as a natural lubricant in our tissues. The hyaluronic acid found in our skin is what keeps it dewy and plump.
Sadly, we lose this valuable resource as we mature, which results in unwanted wrinkles and loss of volume. [2] Thankfully, Restylane can smooth, restore firmness, and improve the appearance of the skin.
What sets Restylane apart from other lines of hyaluronic acid fillers on the market is the way that this compound is created. This filler is available in different thicknesses to best treat specific signs of aging. Larger HA molecules in a firmer, more durable gel are suitable for deep folds and dramatic volume improvement, while a finer silkier gel is more tailored for delicate areas with finer lines. But regardless of the formulation, Restylane's chief advantage is its flexibility, which ensures that the patient is able to enjoy natural-looking results, without a "frozen" expression or "done" look. You'll just have beautiful, natural-looking results and comments from friends like, "You look great! What's your secret?"
What are the Benefits of Restylane?
Restylane is injected into the dermis to smooth and volumize any overlying sign of aging. Treatment sessions can be completed in under an hour. Adding to its popularity is the fact that there's little preparation needed, and no downtime or recovery is required after a session. Patients can stop in for an appointment on their lunch break or in between errands. Afterward, they can continue their day as usual. And while some results are immediately noticeable, over time, the hydraulic acid in the gel binds with the moisture in the skin for refreshed, youthful-looking skin.
Below is a list of other added benefits of Restylane:
It's Versatile
Restylane is FDA-approved, and an effective treatment specially designed to address a wide range of concerns. The injectable works to provide volume, firm skin, and erase wrinkles. Areas that can be treated are:
Frown lines
Nasolabial folds
Forehead wrinkles
Cheeks
Lips
Fine lines around the eyes
Backs of the hands
Easy, Quick Sessions
Restylane is practically effortless for patients. Injection sessions take under an hour, and improvement is noticeable immediately. Final results develop over the following 10-14 days. After your session, you can walk out of the office and enjoy the effects of this cosmetic for up to 18 months.
Increased Patient Comfort
Restylane was designed with your comfort in mind. This minimally invasive procedure only requires a few quick injections, and the formula contains the numbing agent lidocaine to ensure comfort once injected. Patients can also opt for a topical numbing cream to avoid any discomfort from the injection process.
Ideal Candidates for Restylane Injections
The best candidates for Restylane treatment are healthy individuals wanting to correct minor to moderate volume loss or wrinkling in the face or hands. While Restylane is safe, effective, and quick, it may not be for everyone. Patients should reconsider if they:
Are currently pregnant, breastfeeding, or planning to become pregnant
Are under 18 or over 65 years old
Prone to bleeding disorders
Have a history of cold sore or herpes
Have a dermatological condition or an active outbreak in the treatment area
Personal Consultation
Dr. Patricia Guevara – Channell and Dr. Daniel Channell built their practice to offer patients in Rancho Cucamonga, CA the latest cosmetic medspa services. At Channell Wellness & Aesthetics, we are committed to educating patients so they can make confident decisions that improve their lives and enjoy excellent results.
Your personal consultation is your opportunity to discuss your desired aesthetic and explore your options. Once we review your medical history and examine the areas you'd like to treat, we'll create a customized treatment plan, so you can get the most out of your Restylane injections. After we determine the perfect approach, we'll review the details of your injections and exactly how Restylane will address your concerns.
Your personal consultation is an excellent opportunity to learn exactly what Restylane does, and what it can do for you. Speak to one of our friendly staff members by calling (909) 483-1236.
Preparing for Restylane Injections
Dr. Guevara-Channell recommends a few precautions before your Restylane session:
Avoid OTC anti-inflammatories and blood-thinning medications such as Motrin and ibuprofen one week prior
Temporarily stop using products such as Retin-A or Retinol 2 days prior
Refrain from waxing, tweezing, or hair removal creams in the treatment area two days before your appointment.
Your Restylane Session in Rancho Cucamonga
Before your treatment, your injection sites will be disinfected and if you like, numbed with a topical anesthetic. Once it takes effect, a series of strategically placed injections will be administered in your designated treatment areas. The Restylane will be gently massaged into place, and you'll be free to continue your day.
Some patients may encounter minimal bruising, swelling, or redness at the injection points. This is a normal reaction and typically resolves in a matter of days.
What are the Results of Restylane?
Restylane shows some visible results immediately following treatment. However, in about a week the final results will gradually begin to appear. Patients can look forward to enhanced volume, increased firmness, and smooth, youthful, dewy skin. Depending on the areas treated, and the type of Restylane used, you can enjoy your new youthful-looking skin for up to 18 months. Treatments are usually done in 1-2 sessions; however, depending on the results you prefer, and how quickly your body absorbs the cosmetic, additional sessions may need to be scheduled for future dates. A consultation with our knowledgeable staff will determine how many treatments you need.
Corresponding & Complementary Procedures
Channell Wellness & Aesthetics is pleased to offer patients choices for injectable treatments. Along with Restylane, Channell Wellness is proud to offer Juvéderm, Radiesse, and Sculptra to meet the aesthetic needs of our patients.
Take a look at our service menu to find an array of treatments from Bioidentical Hormone Therapy to PRP Injections.
How Much Does Restylane Cost in Rancho Cucamonga?
The cost of Restylane is based on the amount of product required to treat the desired areas and achieve optimal results. You'll be given an accurate estimate during your personal consultation. Schedule your initial consultation or call us at (909) 483-1236 to learn more about what Restylane can do for you!
FAQ
Does Restylane hurt?
Dermal fillers such as Restylane use extremely fine needles or cannulas, so discomfort is minimal. However, patients may experience slight swelling or bruising during and immediately after treatment. These symptoms should resolve themselves within two days. 
How soon will I see results from Restylane?
Restylane adds volume as it's injected, so some results are visible right after treatment. You will see continued improvements in about 1-2 weeks.
Is Restylane permanent?
While the results from Restylane are long-lasting, they are not permanent. Over time, the cosmetic is absorbed by the body. Patients can schedule regular "touch-up" treatments to maintain their results. 
References
Gold, M. (2007). Use of hyaluronic acid fillers for the treatment of the aging face. Clinical Interventions in Aging, Volume 2, 369–376. https://doi.org/10.2147/cia.s1244
Solish, N., Bertucci, V., Percec, I., Wagner, T., Nogueira, A., & Mashburn, J. (2019). Dynamics of hyaluronic acid fillers formulated to maintain natural facial expression. Journal of Cosmetic Dermatology, 18(3), 738–746. https://doi.org/10.1111/jocd.12961