Dermal Fillers
Conveniently located to serve the areas of Rancho Cucamonga, CA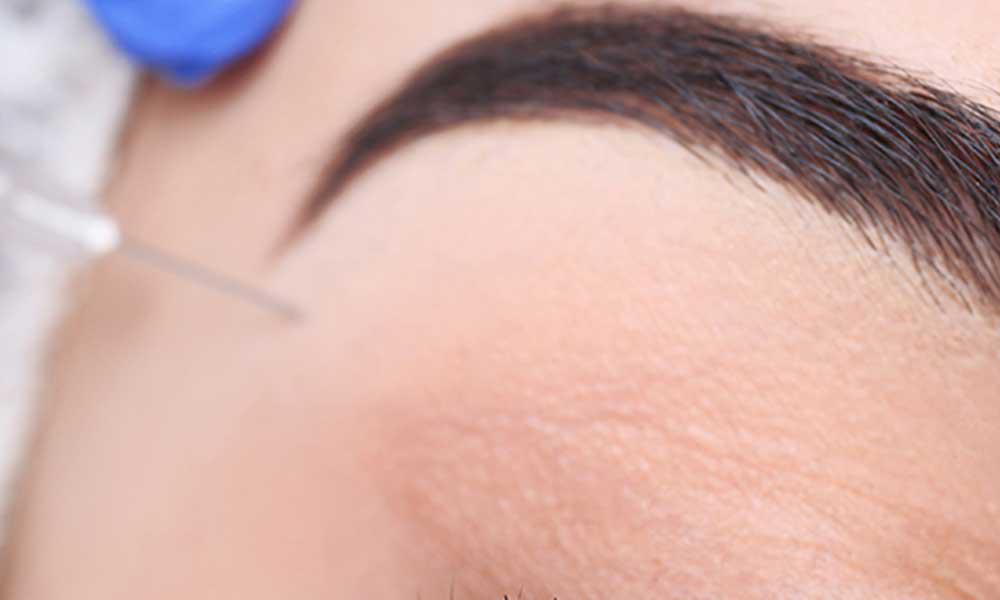 A dermal filler is an enhancement solution administered below the surface of the skin. The result is a comprehensive support system of radiance and rejuvenation.
Many people experience facial tissue thinning as they age. Over time, the body produces less and less collagen and elastin, which are the building blocks of healthy skin. As the scaffolding beneath the surface erodes, gaps may appear. When skin becomes deflated, it puckers like an empty balloon. Aging skin may develop more visible fine lines, wrinkles, and lost volume in the face.
At Channell Medical Group, Dr. Patricia Guevara-Channell and her team offer dermal fillers to address the physical signs of maturity. Conveniently located in Rancho Cucamonga, California, Channell Medical Group is an industry leader in minimally invasive procedures that maximize your true potential. If you wish to smooth wrinkles and regain a more youthful appearance, please contact our office.
Before and After Photos
About Dermal Fillers
Dermal fillers are an incredibly popular treatment. More than one million people experience the benefits of injectables every year.[1] At Channell Medical group, we only offer fillers that have been approved by the U.S. Food and Drug Administration (FDA). Dermal fillers provide a safe, proven solution for smoothing out unwanted age lines, reducing scars, and adding dimension to your features. Dermal fillers can enhance your lips, boost volume in your cheeks, and smooth lines around your mouth and nose. The filler process is a simple, nonsurgical procedure. The procedures incur zero downtime, and their effects are visible almost immediately.
Several different types of dermal fillers are available, depending on your needs. The team at Channell Medical Group will help create a custom treatment plan to achieve the best results for your skin.
Radiesse
Fillers like Radiesse® use microspheres of calcium hydroxylapatite (CaHA) suspended in a water-based gel to instantly restore volume to wrinkled skin.[2] We deploy Radiesse to treat deep wrinkles that benefit from the viscous formulation of its microspheres. A dermal filler treatment stimulates the increase of collagen production. Even though Radiesse is naturally absorbed over the course of 1-2 years, its benefits endure. The body's own collagen surges to replace the Radiesse as it dissipates gradually.
Juvéderm
Juvéderm™ products use hyaluronic acid (HA), a naturally occurring substance in the body.[3] HA cradles moisture, which helps skin maintain hydration and glow with youthful luster. The Juvéderm family of products offer a wide range of variation to treat everything from thin lips to sagging cheeks. Juvéderm is designed to plump and hydrate the skin for a period of six to 12 months.
Benefits of Facial Enhancement
Feeling good and looking good are two sides of the same brilliant coin. When you finish an assignment or connect with a loved one, your joy shimmers for all the world to see. Take a selfie of your happiness and keep it for reference. Unfortunately, you can't maintain that chipper expression 24/7, but your enthusiasm bubbles just below the surface, just waiting to shine.
One of the main benefits of dermal fillers is that they instill your skin with the same supportive glow that you see in the aforementioned selfie. You can smile without worrying about the creases that may appear along the nasolabial folds. You can wink without fearing a shift in your harmonious facial balance. You can embrace life out loud knowing that a dermal filler is enhancing your skin from within.
Dermal Filler Benefits
Considered a "lunchtime" procedure due to the fact that you can resume your normal activities immediately following your treatment
Most dermal fillers are formulated with lidocaine to minimize discomfort, eliminating the need for additional anesthetics
Lifts your look as it lifts your spirits – confidence and aesthetics often work in tandem
To experience the transformative effects of a dermal filler treatment for yourself, please contact us online or dial (909) 483-1236. One of our attentive staff members will direct your call and usher you closer to your ideal self. 
Eligible Candidates
If you are dissatisfied with the appearance or laxity of your skin, then a dermal filler may be the perfect solution for you. Ideal candidates for injectable treatments are men and women who are in good health and who have realistic expectations for facial rejuvenation. You might not be eligible for dermal filler injections if you are experiencing an active infection or acne breakout along the target area. Dr. Guevara-Channell can assess your complexion to determine your candidacy for injectables during your comprehensive consultation. 
Private Consultation
The most difficult step toward self-improvement is the first step. You may feel hesitant to reach out and ask for assistance in your quest to be the best, but that is precisely why Channell Medical Group exists. We celebrate your enhancement journey and strive to provide you the resources you need to achieve your goals.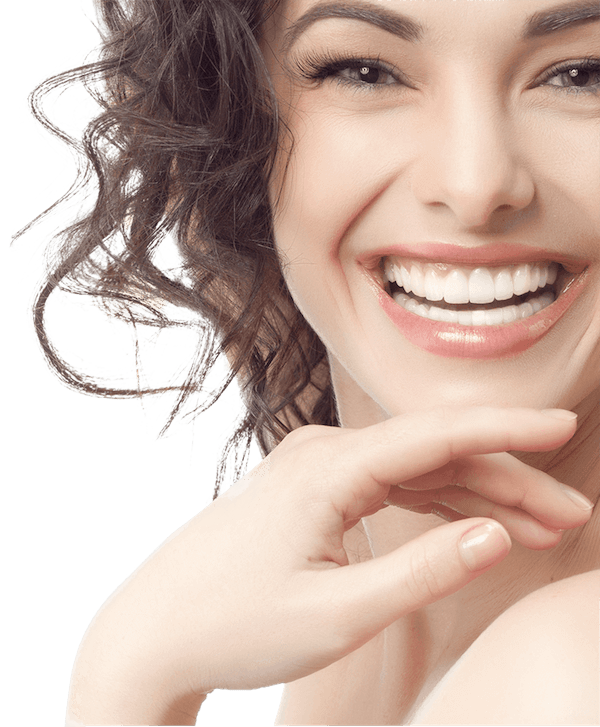 If you are unsure about any aspect of the injectables you seek, please voice your concerns openly and honestly. The best client is an informed client, so let's have a conversation about your concerns. Dermal fillers are wonderfully effective and safe. Schedule an appointment online or by phone with Dr. Patricia Guevara-Channell and the team at Channell Medical Group in Rancho Cucamonga, California. Together, we will explore your options to achieve a more youthful appearance. Just one look at our rave reviews will illustrate how committed we are to providing 5-star service to our SoCal community.
Preparation and Procedure
The dermal filler procedure is so quick and easy, you may be ready for your first treatment immediately following your consultation. First, we cleanse your skin to ready it for enhancement. Next, Dr. Guevara-Channell gently injects a filler substance into the areas surrounding the nose, mouth, or chin. The injectable of your choosing may be massaged into the area to facilitate faster dispersion. Dermal fillers smooth wrinkles by adding volume beneath the surface of the skin. You should be able to resume your normal activities directly following the procedure, which typically takes 20-30 minutes.
Amazing Results
Dermal filler results vary depending on the area treated and type of filler used. Different fillers last different amounts of time, from several months to two years. The body slowly absorbs the filler material following the procedure, and fillers can be repeated at appropriate intervals to maintain your desired results.
The team at Channell Medical Group can advise you on expected results for your unique dermal filler treatment.
The results of Radiesse, in particular, may last up to two years. The human body is a versatile work of art, so each individual processes and presents dermal fillers differently. One extensive study followed up with Radiesse recipients after the 12-month mark. 80% of participants indicated that the benefits of their Radiesse treatment were still going strong one year into their enhancement journey.[4] To reap the rewards of dermal fillers for yourself, contact our Rancho Cucamonga offices.
Complementary Procedures
As explained above, gaps beneath the surface of the skin can cause sagging and puckering. Dermal fillers address this root cause of wrinkles, but there are other forces at work as well. Every time you make a facial expression, your fine muscles contract and pull the skin with them. By easing the repetitive movement of certain muscles, Botox Cosmetic allows your serene smoothness to emerge.
Injectables like Botox and dermal fillers work below the plane of the skin, but Dr. Guevara-Channell doesn't want to ignore the surface. Laser revitalizing treatment can replenish your complexion by targeting blemishes and fine lines. The wavelength of our laser devices will be focused to eliminate unsightly discolorations like age spots and scars, allowing your evenness to shine anew!
Please call (909) 483-1236 to explore our signature suite of skin rejuvenation options. Whether you crave the volume of a dermal filler, the smoothness of Botox, or the brilliance of laser resurfacing, Dr. Guevara-Channell can perform miracles for your complexion.
FAQ
How much does dermal filler treatment cost in Rancho Cucamonga?
The price of your dermal filler will depend on which product you prefer. The extensiveness of your treatment area will also contribute to the final cost of your procedure. Dermal fillers are administered in precise units. Some clients only need one unit of their chosen injectable while others request several. Dr. Guevara-Channell will provide you with transparent pricing during your comprehensive consultation. 
References