Juvéderm
Conveniently located to serve the areas of Rancho Cucamonga, CA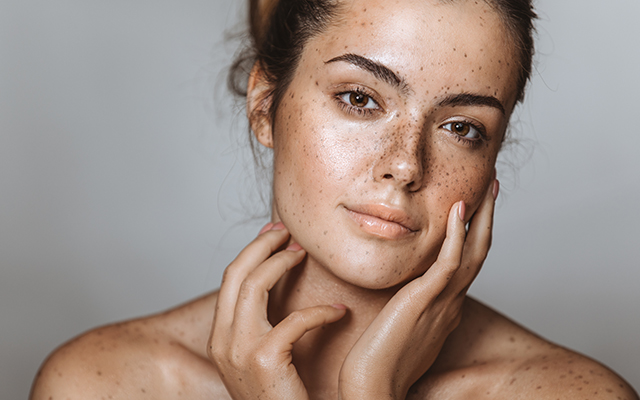 Juvéderm is a hyaluronic acid filler that volumizes and enhances facial features to erase common signs of aging. First approved by the FDA in 2010, the Juvéderm family of products has quickly become a staple in the cosmetic industry because of its simple application, long-lasting efficacy, and consistently satisfying results.
Based in Rancho Cucamonga, California, Channell Wellness and Aesthetics is proud to offer its clientele the rejuvenating benefits of Juvéderm products. The first step to see a rejuvenated you is to schedule a personal consultation with our friendly staff. Here, Dr. Patricia Guevara-Channell or her Aesthetic Care Coordinator will meet with you to discuss your desired, aesthetic results. To reach our offices directly, please call (909) 483-1236.
Effects of Aging
As we age, our skin gradually begins to stretch and sag. Soon, wrinkles, fine lines, and folds are drawn on our complexion. This process is because our fibroblast cells weaken as we get older. Our fibroblast cells are responsible for producing a healthy supply of collagen in our dermis. Collagen is a fibrous, robust protein that makes up 70-80% of our skin.[1] When healthy, collagen fibers maintain our skin's inner structure as well as its youthful moisture and elasticity.[2] But as we age, our fibroblast cells weaken and are unable to replenish these collagen fibers fast enough. So, our dermis is left with feeble fibers that cannot fight against wrinkles, fine lines, and loose skin. By the age of 50, we have lost up to 30% of our natural collagen supply.[3] Though many supplements and skincare products market to solve this problem, many patients don't see the satisfactory, long-lasting they were hoping for. That's why we are so proud and eager to offer the family of Juvéderm products to our clientele. Through this suite of products, we can restore your complexion by reducing the sight of wrinkles, fine lines, and loose skin. 
About Hyaluronic Acid
As the active ingredient in Juvéderm products, hyaluronic acid is what sets it apart from other cosmetic fillers. While you may have never even heard of hyaluronic acid, 50% of our organic supply of the chemical is found in our dermis.[4] As a hygroscopic molecule, hyaluronic acid can hold one-thousand times its weight in water, which is what helps the chemical bind together into its gel form. Once injected into the dermis layer of your skin, the gel expands under the epidermis and causes the overlying wrinkles to smooth out. This process can also lead to the area acquiring more volume and fullness. Once inside your dermis, the hyaluronic acid molecules bind with the molecules in your skin to support the skin's hydration and volume as well as provide structural support to the area.[5]
The Juvéderm Family
Each of the five Juvéderm products has its function and focuses on a separate facial feature. The Juvéderm family includes
Juvéderm Vollure XC: This product is used to address moderate to severe wrinkles and folds in the skin. More specifically, this product treats nasolabial folds, marionette lines, laugh and frown lines, and other troublesome wrinkles around your complexion.
Juvéderm Volbella XC: This product is meant to address wrinkles around the lips and temporarily plump the lips. This is the perfect product for those wanting a subtly noticeable alteration.
Juvéderm Voluma XC: This product is used to add volume to depleted cheeks. The hyaluronic acid gel expands under the surface of the skin and fills the sunken areas to give a more youthful contour to the middle third of your face.
Juvéderm Ultra XC: This product is used to naturally plump the lips and smooth the appearance of vertical lip lines. When compared to Volbella XC, Ultra XC is a more cohesive gel that adds more noticeable fullness to thin lips.
Juvéderm Can:
Smooth out the forehead
Erase laugh lines
Untangle glabellar lines
Fill in vertical lip lines
Add volume to lips
Soften wrinkles under the eyes
If you would like to see how Juvéderm can improve your facial appearance, schedule a personal consultation with us at our Rancho Cucamonga office today!
Personal Consultation
During your consultation, we begin by conducting a brief physical examination and a new patient intake interview. Next, we want to learn about your desired, aesthetic results. We strive to know and better understand how you wish to see yourself in the mirror, so we are aware of your wants and expectations of our care. Once we have a basic understanding of your longed-for results, we create a personalized treatment plan. This treatment plan may include one or multiple Juvéderm products and it may include one or two of our other services. Then, we walk you through this treatment plan, answering any questions you may have as we go along. Your satisfaction and safety are paramount to our team. Once you are confidently educated, we schedule a time and date for you to undergo your Juvéderm treatment. Before you leave our care, we give you a list of preparatory steps that you will need to follow in the interim.
Preparation
It is important to follow the outline given to you at your consultation as it may have personalized steps that you need to take before your Juvéderm injection. During this time between these two meetings, it is vital to:
Avoid blood-thinning medications like ibuprofen and aspirin as these medications can increase bleeding during your treatment.
Avoid nicotine and alcohol. Nicotine and alcohol can hinder the body's natural healing abilities.
Avoid certain skin treatments two days before like hair removal cream, retinol, waxing, bleaching, and plucking as they can irritate the area before your session.
Procedure
A Juvéderm procedure is incredibly straightforward. You will be in and out of our care in under 30 minutes – depending on the number of areas you've chosen to treat. First, we will have you sit back with your head tilted up. Next, we will clean the treated area(s) with a cleansing wipe. Then, we will gently insert the Juvéderm syringe into the skin. Inside the syringe is the Juvéderm gel as well as trace amounts of lidocaine to assuage any pain or discomfort. If you are not fond of needles or have sensitive skin, we can also apply a topical anesthetic if you wish. Once all of the solutions have been injected, we will massage the gel under the skin, ensuring it has spread out evenly. Next, we will treat any other areas you have asked for and repeat the procedure. Once finished, we will send you off on your way! Juvéderm is the perfect lunch-break procedure because you can be in and out of our care in well under an hour.
Recovery & Results
Juvéderm is one of the easiest solutions for fighting the common signs of aging in your facial appearance. We do recommend you avoid any strenuous activities, alcohol, extreme heat (tanning beds, saunas), and rigorous exercise for the first 24-48 hours. Depending on which Juvéderm product you chose, you should see results for up to 18 months. Since hyaluronic acid is a naturally occurring chemical in the human body, the body will safely absorb the gel over these 18 months. During this time, your skin will look smoother, plumper, and younger. While some results are noticeable instantly, your results will gradually become more pronounced over the next couple of weeks and months.
If you have received a Juvéderm injection from us before, it might be time to reschedule a follow-up to keep your results looking the way you want them!
Cost
The cost of your Juvéderm procedure will be determined during your consultation. We will go over pricing and financing options with you. If you would like to learn more about our pricing structure or financing options, please call us directly at (909) 483-1236.
FAQ
What is Juvéderm?
Juvéderm is a hyaluronic acid dermal filler that volumizes and enhances your facial appearance through a simple injection. You choose between five different products that each have their unique treatable condition. From erasing moderate to severe wrinkles to giving your lips a sizable boost, the suite of Juvéderm products is perfect for treating a wide range of cosmetic concerns. 
References
Oikarinen A. (1994). Aging of the skin connective tissue: how to measure the biochemical and mechanical properties of aging dermis. Photodermatology, photoimmunology & photomedicine, 10(2), 47–52. https://pubmed.ncbi.nlm.nih.gov/8043384/
Markey A. C. (2000). Botulinum A exotoxin in cosmetic dermatology. Clinical and experimental dermatology, 25(3), 173–175. https://doi.org/10.1046/j.1365-2230.2000.00606.x
Shuster S, Black MM, McVitie E. The influence of age and sex on skin thickness, skin collagen and density. Br J Dermatol. 1975;93:639-643.
Kablik, J., Monheit, G. D., Yu, L., Chang, G., & Gershkovich, J. (2009). Comparative physical properties of hyaluronic acid dermal fillers. Dermatologic surgery : official publication for American Society for Dermatologic Surgery [et al.], 35 Suppl 1, 302–312. https://doi.org/10.1111/j.1524-4725.2008.01046.x
Ballin, A. C., Cazzaniga, A., & Brandt, F. S. (2013). Long-term efficacy, safety and durability of Juvéderm® XC. Clinical, cosmetic and investigational dermatology, 6, 183–189. https://doi.org/10.2147/CCID.S33568