Scar Removal
Conveniently located to serve the areas of Rancho Cucamonga, CA
Laser Scar Removal in Rancho Cucamonga
Laser scar removal is a technique that uses focused light therapy to significantly reduce the appearance of scars caused by medical procedures, injury, and acne. Scar formation is a consequence of the wound healing process that occurs when a physical injury damages body tissues. (1) But, the marks that remain after injury, no matter their cause, can make us feel self-conscious and less confident in our appearance. 
Medical professionals can reduce the aesthetic appearance of scarring by utilizing an arsenal of cutting-edge laser treatments, one of which is the Icon Aesthetic System. The laser energy delivered by this specialized apparatus causes scars to slowly disappear through your body's natural healing process to reveal smoother, more even-looking skin.(2)
For residents of Rancho Cucamonga and beyond, our facility offers first-class laser scar removal treatment at competitive prices. At Channell Wellness & Aesthetics, we aim to empower you by offering the latest developments in treatments, therapies, and technologies to help you look and feel your best! In the professional care of Dr. Patricia Guevara Channell, you will be able to fulfill your skin resurfacing goals by choosing us to perform your laser scar removal procedure. To find out more, and to schedule a personal consultation with Dr. Guevara Channell, please call (909) 483-1236 or fill out an online inquiry form on our website.
Before and After Photos
All About Scars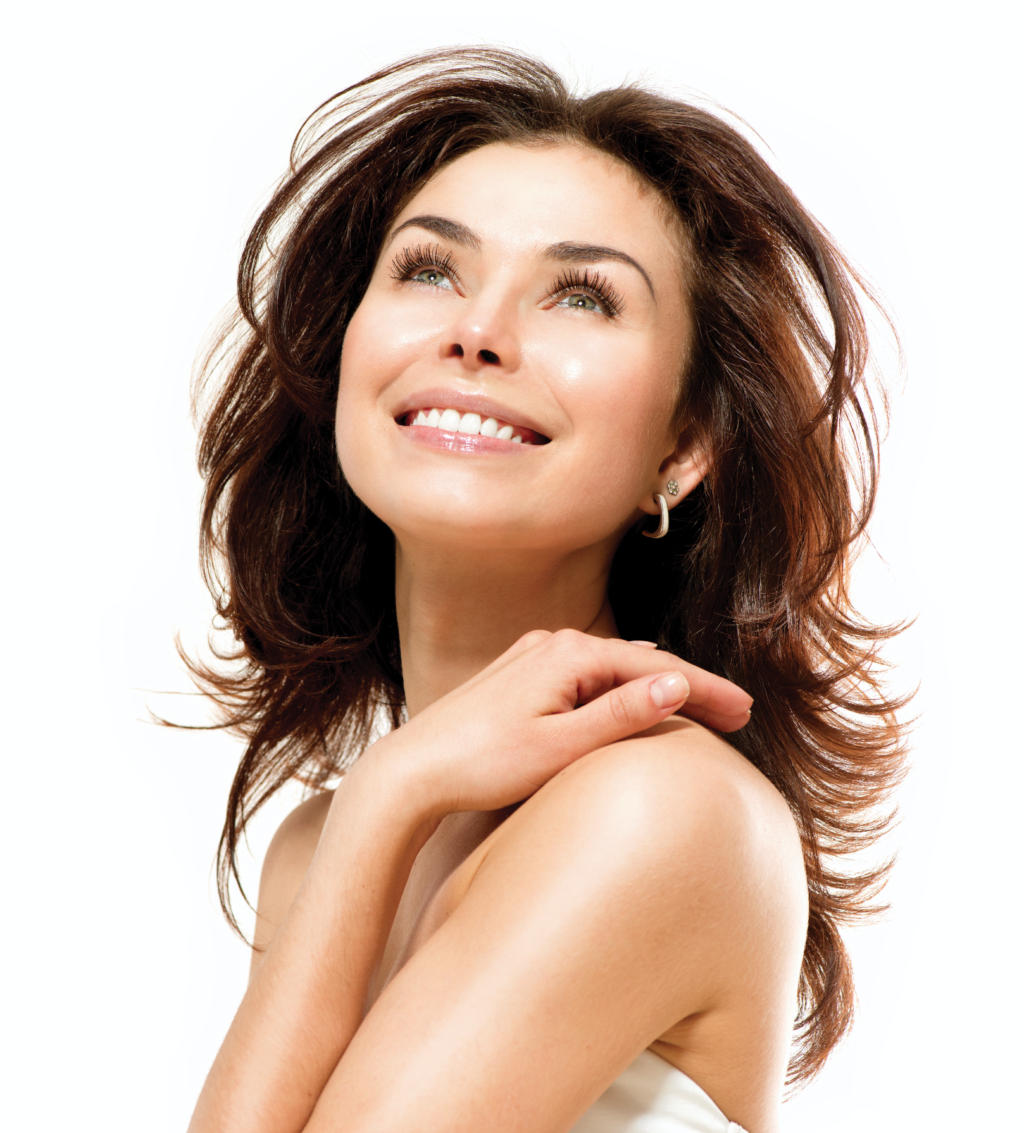 To quote a staggering statistic: each year in the developed world, an estimated 100 million of us acquire scars.(3)  Scar tissue can present in numerous ways, with scars of different colors, textures, shapes and locations. The most common scar types treated by medical professionals are listed below.
Atrophic scarring (indented scarring from icepick and boxcar acne scars, for example)
Hypertrophic scarring (thick raised scars as a result of tissue trauma)
Keloids (large overgrowths of raised scar tissue)
Hyperpigmentation (where scarred tissue becomes darker in appearance)
How Does Scar Tissue Form?
Scar tissue is produced by the body as a response to skin trauma. It is a collection of cells primarily made up of collagen, the body's most abundant protein, and a key healing substance that holds the scaffold of the skin together. Unfortunately, due to this high collagen content, scar tissue can often be more sensitive and less flexible than undamaged skin. Because it is your body's protective response to injury, scar tissue stiffens and braces the surrounding tissue which can cause discomfort and result in less than satisfying skin texture and coloration.
To find out more about the benefits of laser scar removal, and to arrange a personal consultation with Dr. Guevara Channell, get in touch on our website, or contact our Rancho Cucamonga office at (909) 483-1236.
Laser Resurfacing Technology for Scars
Scars can occur on any area of the body, to people of any age, race and skin type. Moreover, they can have a multitude of causes, from accidental trauma to hormonal skin conditions. The ones we usually care most about are those that are on show to the world, especially on the face and neck. Studies have shown that facial scars negatively impact our social abilities, causing increased anxiety and self-consciousness and traumatic scars can impair both social functioning and emotional well-being. (4) Despite the prevalence of scars in all societies throughout the world, we cannot downplay their considerable disadvantages, which include:
Aesthetic deviance from "the norm"
Negative psychological impact
Physical discomfort from over-stretched skin
Apprehension and embarrassment in social situations
Negative emotional response to scarring
Financial costs incurred from injury & treatment
Laser scar treatments minimize the appearance of scars on any area of the body to help patients feel better about their skin and be able to present themselves with confidence in their personal and social lives. There are numerous other benefits of laser scar removal, which include the following:
Reduces the appearance of visible scarring
Reduces hyperpigmentation
Simple procedure with minimal discomfort
Quick, non-invasive treatment sessions
Excellent, permanent results
Candidates for Scar Removal Treatment
Candidates with healed scar tissue that is causing them physical or emotional difficulty are good candidates for laser scar removal treatment. Patients who have active acne or dark skin may not be ideal candidates for this type of procedure, due to the nature of the treatment. Therefore, it is always advisable to arrange a consultation to make sure your treatment of choice is right for your individual circumstances. In many cases, Dr. Guevara Channell will be able to provide alternative solutions for patients who do not meet the ideal criteria for laser treatment.
To catch up with the latest innovations in women's health, scar removal, cosmetic rejuvenation procedures and much more, please visit our blog.
Personal Consultation
Physicians have a number of diagnostic considerations for scar tissue that they must consider when treating patients. At your personal consultation, you will be able to discuss your treatment goals and learn about the benefits of laser scar removal treatment. During your one-on-one consultation with Dr. Guevara Channell, she will note the following attributes of your scars:
Period after injury
Depth
Color
Aspect
Properties
Symptoms(3)
Using a combination of in-office clinical assessment and your patient history, Dr. Guevara Channell will draw up an appropriate treatment plan for your individual needs and you will be on your way to finding a lasting solution to your scarring issues.
Scar Removal Procedure
Icon Aesthetic System
The laser skin renewal field has a multitude of options for scar removal, though one of the most successful is the Icon Aesthetic System by Cynosure. Laser apparatus used to remove scarring can vary in specifications, with some being ablative (removing the top layers of the dermis) and some non-ablative (heating the underlying tissue with no damage to the dermis). The Icon Aesthetic System is a leading innovation in laser technology which uses fractional laser energy microbeams that extend deep below the skin's surface, but that do not ablate the dermis. The introduction of this energy through precisely focused microbeams stimulates new, healthy skin cell generation to alter scar tissue and laser-damaged areas.
The Icon Aesthetic laser scar removal system is a safe, effective scar removal treatment and is suitable for all areas of the body, including the face. Some people compare the pulse of the laser to the "snap" of a thin rubber band on their skin. Reducing the appearance of acne and surgical scars is fast, most treatment sessions last about 30 minutes, depending on the size of the treated area.
Recovery & Results of Laser Scar Removal
Most scars will require three to five sessions to reach your desired aesthetic goals. You will have the opportunity to discuss the number of individual treatment sessions you will receive with Dr. Guevara Channell prior to your treatment at your personal consultation. Thankfully, laser scar removal treatments have few side effects. These may include some temporary redness and swelling at the treatment site which is easily mitigated with topical creams recommended by Dr. Guevara Channell. Healing in as little as two weeks, patients are typically able to resume their normal activities immediately following the procedure.
Cost of Laser Scar Removal in Rancho Cucamonga
At Channell Wellness & Aesthetics, we provide high quality cost-effective skin renewal services to treat acne scarring, medical scarring, and scarring from other trauma. Your scar removal treatment cost will depend on your personal circumstances and how many treatment sessions you receive. During a thorough evaluation, we will examine the areas for treatment and give you a personalized pricing assessment. Please speak to us to arrange your personal consultation with Dr. Guevara Channell.
Meet our staff and stay up-to-date with our specials by visiting our Instagram or connect with us via our informative Facebook page.
FAQ
Is laser scar removal permanent?
Although scar tissue doesn't just disappear with treatment, laser scar removal can lighten scarring over time to the point that it is barely visible, and so that it does not darken again. Laser skin resurfacing techniques can produce permanent results within several sessions of treatment.
Can I get laser scar removal if I'm taking acne medication?
A doctor cannot perform laser scar removal on an area of active acne vulgaris or on wounds that are still healing. Most specialists recommend that patients taking Accutane and isotretinoin treatments wait 6 months after their course of medication is complete before choosing laser scar removal.
Is laser scar removal painful?
Most patients who have had laser scar removal describe a hot "zap-like" sensation and some minor discomfort. A strong topical anesthetic cream can lessen this temporary discomfort.
Will laser scar removal work on my acne scars?
Although every patient responds differently to treatment, your doctor can treat your acne scars successfully with laser technology if you have naturally paler skin and no active acne in the area for treatment. This can produce smoother, more even-looking skin texture (2) and scar fading over several sessions.
References