Dysport
Conveniently located to serve the areas of Rancho Cucamonga, CA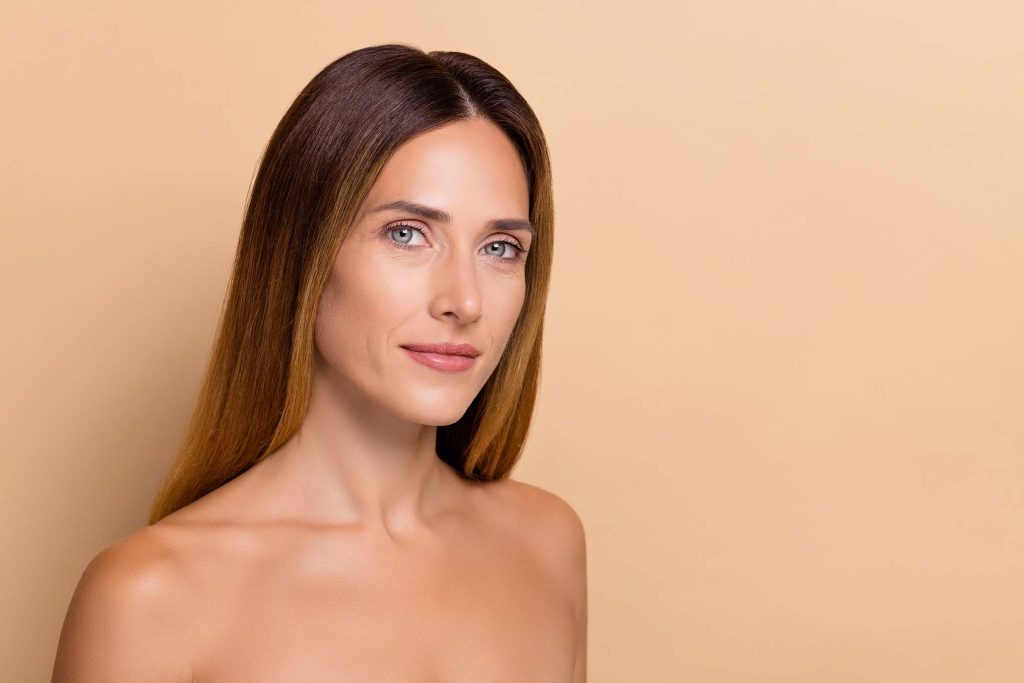 Dysport is an injectable neurotoxin that smooths and prevents wrinkles on the face. Moisturizers are important, but they can only do so much. Even the most well-cared-for skin will crease and wrinkle with certain facial expressions. When fine lines and wrinkles become all you can see in the mirror, Dysport can help. Dysport smooths these signs of aging and restores a youthful appearance without surgery. Dr. Patricia Guevara-Channell has been in private practice since 1988. She and the team at Channell Wellness take pride in educating their patients about their options and treating them with the utmost care. If you are interested in Dysport injections, call our Rancho Cucamonga office at (909) 483-1236 or fill out our online form. 
About
Dysport is an FDA-approved botulinum-based neurotoxin that temporarily blocks neurotransmitters, the chemical signals that tell muscles to move. After it's been injected, the targeted muscles aren't able to fully contract. This stops dynamic wrinkles – wrinkles that appear when you make expressions, such as forehead lines from raising eyebrows, and the 11's from frowning. Dysport not only smooths wrinkles, but it is also a preventative treatment. More younger patients are opting for Dysport, because less repetitive creasing during facial expressions means less prominent wrinkles down the line – including the ones that are still visible even when the face is at rest: static wrinkles.
Botox is produced from a bacterium called clostridium botulinum. This strain of bacteria is effective because it not only binds to the neuron, but also prevents the release of the neurotransmitters, which is how the neurons communicate with the muscles to tell them to move.[1]
Dysport versus Botox
Dysport and Botox are both commercially available botulinum neurotoxin type-A brands. Dysport was created by Ipsen in France and Botox was created by Allergan in California. Both of these injectable treatments produce similar results, but their potency is different, therefore their dosage is different. [1] So, while Botox is almost three times as concentrated as Dysport, the difference in the ratio of active and inactive toxins in Dysport allow it to last longer and spread to a larger area, which can make Dysport a much more cost-effective treatment! [2] 
In some cases, people who have gotten routine Botox injections may develop neutralizing antibodies that can eventually make Botox less effective. When this happens, Dysport is a good alternative, since the formulations are different.
In order to see which of these two neuromodulators would work best for you, contact our office to schedule a consultation.
Benefits
We use moisturizers and sunscreen to keep our skin radiant and delay the inevitable aging process. So why are cosmetic injections any different? Many patients consider Dysport as a valuable addition to their self-care routine. Injectable neuromodulators like Dysport prevent muscle contractions, and like any other muscle, the less you flex, the weaker it becomes. Long-lasting Dysport not only diminishes existing lines and wrinkles, it can prevent future ones! Knowing that you're being proactive about the signs of aging (and looking calm and refreshed in the meantime) can heighten your self-esteem and allow you to put your best face forward.
Candidates
Dysport is FDA-approved for glabellar lines, also known as frown lines, or the 11s.
It is not necessary to already have wrinkles to get Dysport injections. As mentioned before, Dysport can be a preventative treatment. Patients should be in good health and have realistic expectations. Pregnant women should wait to receive treatment until they have given birth and completed breastfeeding.
Personal Consultation
During your personal consultation, Dr. Guevara-Channell or one of our expert nurse injectors will begin by asking you about your concerns and your desired results. We'll then examine the areas you'd like to treat, and ask you certain facial expressions to determine if Dysport is the appropriate treatment for you, and the dosage needed. If you have any questions, ask away! It is important to Dr. Guevara-Channell and the entire Channell Wellness & Aesthetics team that all patients are educated on the entire process. The goal is to make you as comfortable and confident as possible.
If you are interested in Dysport treatment in Southern California, look no further than Channell Wellness & Aesthetics, where looking your best and feeling your best are equally important. Call our Rancho Cucamonga location at (909) 483-1236.
Preparation
There are only a few recommended preparatory actions prior to receiving Dysport. In order to minimize bruising, patients should avoid blood thinners, NSAIDs, certain herbal supplements, and alcohol for a few days leading up to treatment.
Additional personalized preparation instructions may be provided to you during the consultation.
Procedure
Dysport takes minutes to perform. Because treatment is so quick and requires no downtime, many patients choose to come for injections during their lunch break. Anesthetics are not necessary as the treatment is not painful, but ice packs and topical numbing cream are available if you so desire.
First, the treatment area will be cleaned. The injection points may be marked for precise treatment. Dysport will be injected with a fine needle directly into the muscle under the furrows or wrinkles. The neurotoxin begins to work immediately to block neurotransmitters and relax the muscle. Multiple injections surrounding the area of concern are typically necessary to achieve optimal results.
Recovery
No rest or downtime is necessary after Dysport injections. You will be able to go about your day like you normally would. Some initial bruising or redness at the injection points is normal and will remedy quickly.  Ice packs can help alleviate any discomfort. For the 24 hours following treatment, patients should avoid:
Hot showers
Hot tubs
Tanning
Strenuous workouts
Results
Result visibility after Dysport will depend on the treatment locations and the condition being treated. For facial wrinkles, results can typically be seen within a few days while the neurotoxin takes effect. Studies have shown that results typically last between three to five months. [3]
Our trained injectors produce natural-looking results that will have you looking revitalized and vibrant. Dysport is not a permanent treatment. After several months, the muscles will begin to move as normal. Routine Dysport injections can provide long-lasting rejuvenation.
Corresponding & Complementary Procedures
When wrinkles become too deep, Dysport can no longer smooth them. Deep wrinkles and creases may not just be due to continuous movement of the skin. Loss of elastin and collagen over time unfortunately aids in skin laxity and volume loss. When this point is reached, dermal fillers are necessary to fill and smooth deep wrinkles and creases. At Channell Wellness & Aesthetics we offer Juvéderm, Radiesse, and Sculptra. These hyaluronic acid, calcium hydroxyapatite, and poly-l-lactic acid-based fillers have unique advantages and best uses for specific treatment areas. 
If dark spots and uneven skin texture is a concern as well, you may benefit from an IPL photofacial. The advanced Icon Aesthetic System is powerful enough to smooth skin texture and even skin tone while gentle enough to ensure the skin is not damaged. Intense pulsed light reaches deep below the skin's surface to help the body produce more collagen and elastin. IPL photofacials can address discoloration, uneven texture, wrinkles, rosacea, and scars. Your skin will appear fresh, rejuvenated, vibrant, and best of all, healthy. 
Cost
The cost of Dysport is based on the units. Dr. Guevara-Channell will determine how many units will achieve your desired results during the consultation. Make sure to also check out our specials page for the latest offers.
FAQ
Is Dysport safe?
Yes, Dysport is FDA-approved and safe when injected properly by a trained medical professional. Botulinum toxins injected in small doses like Dysport treatments do not cause long-term adverse effects, and the risk of complications is very low. [4] Make sure to disclose your medical history including any allergies during your consultation. 
How long does Dysport last?
Dysport effects can last between three to five months. However, it is possible that routine treatments can eventually weaken the targeted muscles, making them more relaxed. So prolonged results may be possible depending on the individual, and the areas being treated. 
Does Dysport make you look frozen?
When performed by an expert injector, you will not look frozen from Dysport. Subtle, natural-looking results are achieved by strategically injecting small doses in precise locations. Good knowledge of facial anatomy and the visage as a whole is important. She prides herself in treating each individual with the unique care that they need and deserve.
References