Bioidentical Hormone Therapy
Conveniently located to serve the areas of Rancho Cucamonga, CA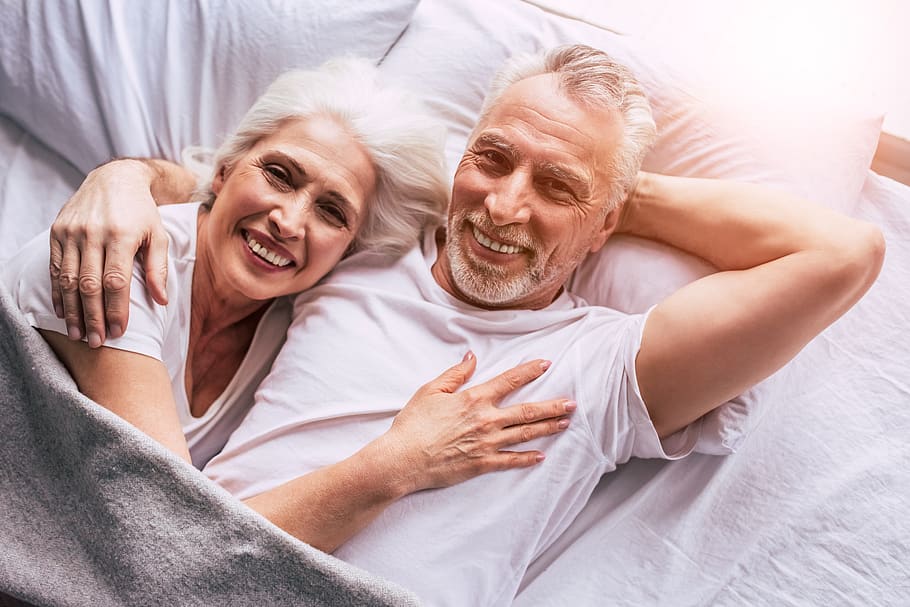 Bioidentical Hormone Therapy is a treatment that can resolve imbalanced and deficient hormones in men and women. Fatigue, memory problems, and headaches can seem like normal effects of aging, but sometimes they are a sign of a more significant hormonal imbalance.
But there's no reason not to feel your best when it's never been easier to regulate this complex aspect of wellness. Bioidentical hormones are derived from plant-based compounds in specialized laboratories and are structured the same way the hormones in your body are. Bioidentical hormones include estrogen, progesterone, and testosterone. If you've been feeling "off" or struggling with the many symptoms of a hormone imbalance, bioidentical hormone therapy can help. This treatment restores balance and improves quality of life for both men and women.
At Channell Wellness & Aesthetics, Dr. Patricia Guevara-Channell helps both male and female patients solve the underlying causes of common symptoms through bioidentical hormonal therapy (BHRT). Contact us online or call (909) 483-1236 now to schedule an appointment with Dr.Guevara-Channell in Rancho Cucamonga, California.
About Hormones
Hormones are essential to nearly every function that our body systems perform.
They are produced by several glands in the endocrine system and are the "chemical messengers" that control how our tissues and organs carry out their essential functions.
Some of the activities that hormones control include:
Metabolism
Sleep
Mood
Movement
Sexual development and reproduction
Growth(1)
Many hormone changes occur naturally with age. However, other factors can interrupt the steady release and balance of our hormone levels. Certain diseases and medical conditions, stress, the environment, and genetics can all be disruptive. (2) Bioidentical Hormone Replacement Therapy (BHRT) uses hormones that are molecularly identical to the hormones in your body to restore a more youthful balance and can improve the overall quality of life.
What Are Bioidentical Hormones?
We know that eating our fruits and veggies is important, but there is so much more that Mother Nature has to offer! Scientists isolate bioidentical hormones from the natural chemical makeup of yams and soy. These plants contain natural sources of estrogen, progesterone, and testosterone can that balance out our hormone levels.
Bioidentical hormones are also known as natural hormone therapy. They are especially effective because their molecular structure is identical to the hormones created by the body. Why does this matter? If autocorrect has ever entirely changed the meaning of your text message or email, you may already understand! Every molecule is crucial in order for your body to correctly "get the message" that your hormones are sending. As a result, bioidentical hormone therapy is an intensively customized treatment that takes your unique body chemistry and lifestyle into consideration. (3)
At Channell Wellness & Aesthetics, patients are given personalized hormone regimens to optimize every aspect of their well-being. To learn more about the other services that Dr. Guevara-Channell offer, and how they've helped other patients, chick out their reviews, or follow them on social media! 
Benefits of BHRT
As we age, our hormone levels naturally drop (like other things). Low hormone levels are the source of many dismaying and uncomfortable symptoms in both men and women. For women enduring perimenopause and menopause, this can be especially devastating.
Luckily, BHRT can treat problems that may be caused by low hormones, including:
Loss of muscle mass
Weight gain
Poor sleep quality
Fatigue
Hot flashes
Mood swings
Night sweats
Decreased sexual function
Candidates in San Bernardino County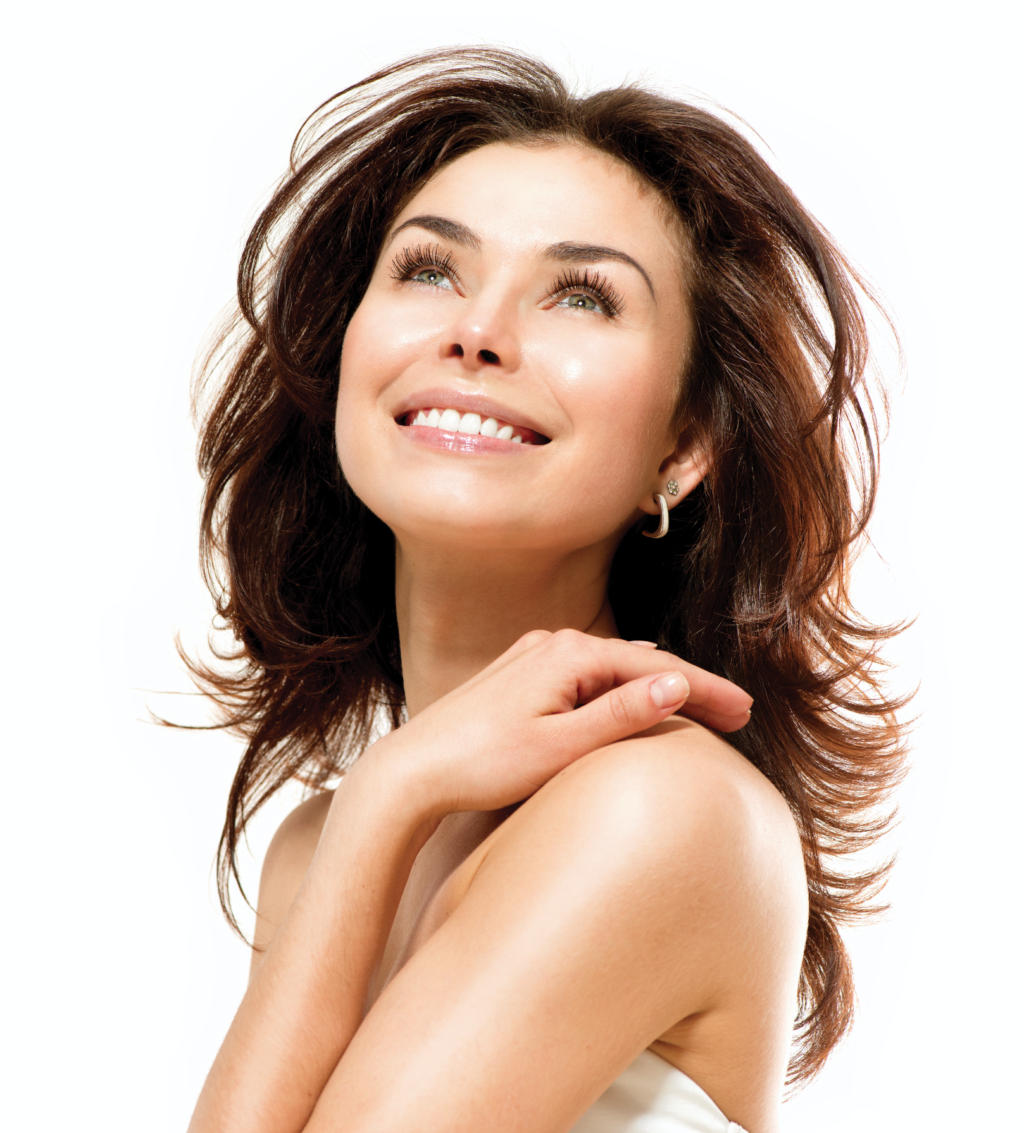 When you feel off-balance, tired, and not yourself, it can seem overwhelming trying to determine what exactly is wrong, and which treatment may be right for you. It's vital to see a trained medical professional to determine whether you are in fact suffering from a hormone imbalance, or whether another urgent medical condition may be impacting your health.
Dr. Guevara-Channell and the Channell Wellness & Aesthetics team emphasize restoring hormones to normal levels to obtain optimal health as you age.
Libido, energy, mood, appetite, sleep: these are are some of the tickets to life's greatest pleasures. If you've been missing these, BHRT can help.
Testosterone Replacement Therapy
Did you know that the hormone testosterone's name is derived from the Greek words for "man-maker?" (4) This male hormone does guide the sexual development of pubescent boys – but it's certainly not the only thing that makes a real man! Unfortunately, after the age of 30, the production of testosterone (and other important hormones) gradually declines. This can lead men to experience decreased libido, erectile dysfunction, hair loss, and increased body fat, including the development of breasts. Other more insidious symptoms include fatigue, loss of muscle strength, and depression.
For both men and women, testosterone can also increase muscle mass and even improve mental clarity and cognition. (2)
Adding testosterone to the male body can be the answer to these disheartening conditions.
Testosterone is the predominant hormone in men, but it's also an essential part of women's health. The delicate levels of testosterone in women are essential for a healthy sex drive, physical fitness, and emotional wellness. Testosterone also increases bone mineral density, which are important concerns for older women facing the risk of osteoporosis.
Bioidentical Hormone Therapy for Women
A woman's production of hormones naturally changes over the course of her life. However, the dramatic hormonal shifts that occur along the way can leave women reeling. Menstruation, pregnancy, perimenopause, and menopause all lead to disruptions in the delicate balance of female hormones. This can also lead to symptoms that can negatively impact a woman's quality of life. Replacing missing estrogen and progesterone has been a proven way to alleviate menopausal and other symptoms.
The plants that provide bioidentical hormones offer a natural source of estrogens can that balance out female hormone levels. Bioidentical estrogens include the crucial estradiol – the primary hormone that decreases once menopause hits.
Personal Consultation in Rancho Cucamonga
BHRT is rigorously individualized. Dr. Patricia Guevara-Channell is certified by the American Academy of Anti-Aging Medicine and has helped countless patients struggling with conditions related to the effects of aging on the endocrine system. She is an expert in hormone imbalances, symptoms, and treatments. You can expect a caring and comprehensive approach. During your personal consultation with Dr. Guevara-Channell, you'll discuss your symptoms and concerns. She will perform a physical examination, and order lab diagnostics for blood, saliva, or urine tests to make the most accurate diagnosis.
Once she has your results, Dr. Guevara-Channell will be able to customize your BHRT treatment to your individual hormone levels. She'll be able to identify the causes of your symptoms and prescribe the best course of action.
Procedure
If you choose to undergo Bioidentical hormone replacement therapy, you'll receive regular doses of the right bioidentical hormones. Your hormone levels will be tested throughout the hormone therapy process to determine the proper balance and are adjusted as needed. This way, we'll be able to carefully monitor your well-being, avoid the risk of side effects, and ensure the best results. Channell Wellness is committed to ensuring its patient's long-term health and vitality.
Results
Bioidentical hormone replacement therapy helps those with low or out-of-balance hormones restore healthy hormone levels and improve their overall well-being. In just a few weeks, bioidentical hormone replacement therapy can help improve energy levels and sleep patterns. Changes such as increased sex drive and hair regrowth may take longer before becoming apparent. Every individual has different hormonal needs. Dr. Guevara-Channell will work closely with you to optimize your course of treatment and results.
Cost
The cost of your bioidentical hormone therapy will depend on the details of your treatment plan, which will be carefully tailored to your needs.
Hormone replacement therapy is a process, not a one-time procedure. Your progress, symptoms, and hormone levels will need to be carefully monitored, and dosages adjusted and readjusted.
The best way to anticipate the cost of your bioidentical hormone therapy is to schedule a consultation with Dr. Guevara-Channell and learn more about this treatment, and your body!
FAQ
What are bioidentical hormones?
Bioidentical hormones have an identical molecular structure to the hormones that the human body naturally produces. However, bioidentical hormones are derived from naturally occurring substances in plants. 
How do I know if I have a hormone imbalance?
There are many symptoms of a hormone imbalance, but these symptoms also accompany other underlying conditions. Fatigue, weight gain, erectile dysfunction and hot flashes can indicate a hormone imbalance. The only way to know for sure is to see a medical professional and get your levels tested. 
References
The Endocrine Society. The Endocrine System | Hormone Health Network. Hormone.org. Published 2019. Accessed May 5, 2021. https://www.hormone.org/what-is-endocrinology/the-endocrine-system
Morley JE. Hormones and the Aging Process. Journal of the American Geriatrics Society. 2003;51(7s):S333-S337. doi:10.1046/j.1365-2389.2003.51344.x
Files JA, Ko MG, Pruthi S. Bioidentical hormone therapy. Mayo Clin Proc. 2011;86(7):673-680. doi:10.4065/mcp.2010.0714
Harvard Men's Health Watch. Testosterone replacement: A cautionary tale. Harvard Medical School. Published February 2011. Accessed May 6, 2021. https://www.health.harvard.edu/mens-health/testosterone-replacement-a-cautionary-tale