Radiesse
Conveniently located to serve the areas of Rancho Cucamonga, CA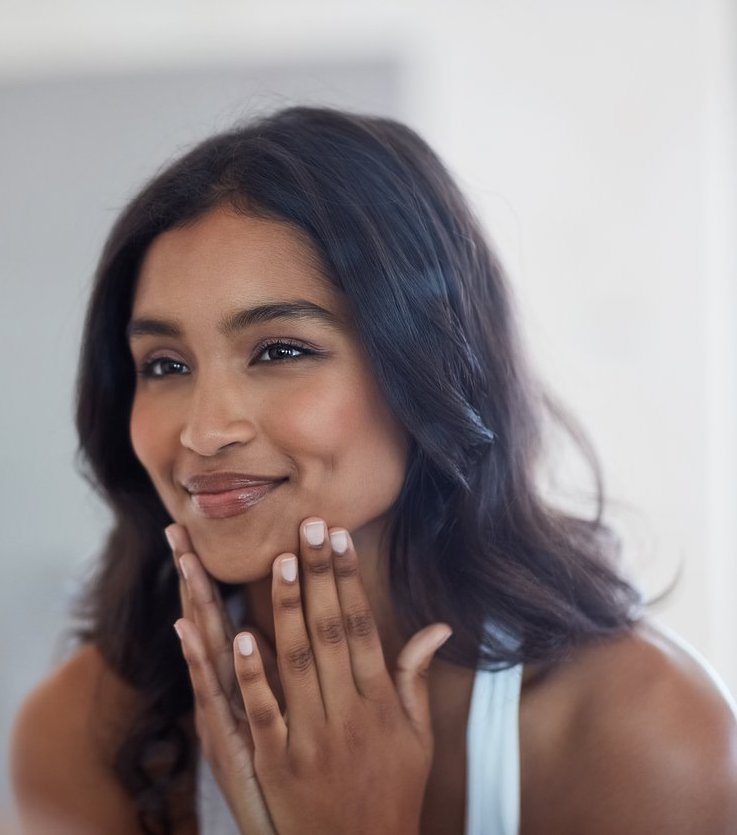 Radiesse is a minimally invasive dermal filler that erases signs of aging by reducing wrinkles, smoothing out fine lines, and restoring volume in your visage. It is a highly popular injectable treatment known for its straightforward process and excellent results, with a procedure that takes under an hour. This FDA-approved treatment works by stimulating the skin's natural regenerative abilities to increase collagen production to bring out supple, radiant skin. Radiesse's unique formula of calcium hydroxyapatite (CaHA), a water-based gel that works more than skin deep to activate the production of collagen, which is vital for building firm, beautiful skin. At Channell Wellness & Aesthetics, we are committed to enhancing your natural beauty with Radiesse. Schedule a friendly consultation at our office in Rancho Cucamonga. Or, you can give us a call at (909) 483-1236 to reach one of our friendly associates.
About Radiesse
Our skin is smooth and resilient when we're young. Unfortunately, the aging process changes the contours of the skin. The body produces less collagen, the most important element that supports the skin. It is a protein essential for skin, bone structure, muscle maintenance, and more. Without this, the skin may appear lax, hollow, and aged. Radiesse works to reverse these signs of aging by providing an effective solution for rejuvenating the face. Radiesse works beneath the skin to restore age-related volume loss and resolve common signs of aging like wrinkles, fine lines, and folds. This injectable contains calcium hydroxyapatite (CaHA), a water based-gel that restores volume to the skin. The calcium-rich gel goes to work immediately to provide the skin scaffolding foundation to support fibroblastic growth and collagen production. Clinical studies show the Radiesse treatment enjoys high patient satisfaction because it consistently delivers natural, supple skin that can be enjoyed for up to a year. [3]
Benefits
Radiesse is a safe, convenient treatment that helps patients bask in their inner beauty free of facial wrinkles, creases, or acne scars. It is a highly customizable treatment that targets specific trouble areas and firms the skin. Patients can also look forward to a:
Quick Procedure
In under an hour, patients see a considerable improvement in the appearance of their skin. Patients who prefer not to undergo extensive surgery that requires incisions and a lengthy recovery process may benefit from Radiesse.
Minimally Invasive Process
Radiesse uses fine needles or delicate cannulas to carefully inject the solution beneath the surface of the skin. No incisions are required.
Long-Lasting Results
This exciting treatment brings immediate, impressive results with continued results developing over time. Final results can last for up to a year.
Ideal Candidates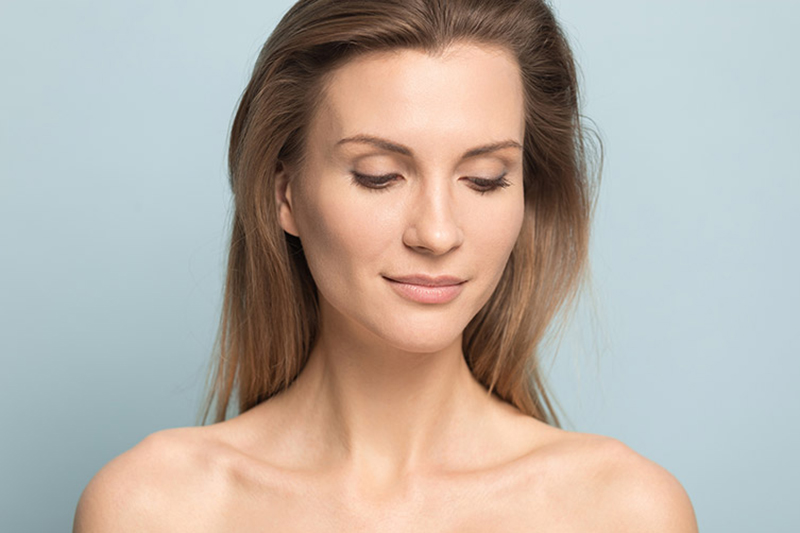 Men and women looking for a reliable way to eliminate mild to moderate cases of wrinkles and volume loss should consider Radiesse. It is an excellent option for those experiencing prominent lines on the forehead, cheeks, mouth, or near the eyes. Although the treatment is safe and popular, it may not be for everyone. Patients should be healthy individuals free from certain underlying medical conditions. Other criteria that patients should meet are:
Those after natural-looking results
Unhappy with the age-related issues like wrinkles, creases, and acne scars
Not currently pregnant or breastfeeding
Your private consultation inside our tranquil offices in Rancho Cucamonga is your opportunity to see if Radiesse suits your needs. We proudly serve the surrounding communities of the Inland Empire, Foothills of the San Gabriel Valley, and beyond.
Personal Consultation with Dr. Channel
Channell Wellness & Aesthetics in Rancho Cucamonga focuses on an integrated approach for patients seeking general health and anti-aging solutions. Dr. Patricia Guevara-Channell are uniquely trained to deliver the highest quality care.
Your consultation will be your chance to discuss your ideal aesthetic results. Our exceptional team is ready to hear what you're hoping to get out of the Radiesse treatment. Then, we'll evaluate the skin elasticity in your specific areas of concern. Doing so helps us determine whether Radiesse is right for you, or if we should develop an alternate treatment plan. Once we have solidified an approach, we'll go over how Radiesse works to restore youthful contours to your face. Before you go, we will supply you with a list of preparatory steps to be followed. Please follow these guidelines for a smooth procedure, speedy recovery, and optimal results.
Schedule your appointment at our beautiful office in Rancho Cucamonga. Or, you can give us a call at (909) 483-1236. Have a look at our online store while you wait for your appointment. You can shop for different services or shop for skincare products.
Preparation
Radiesse is a straightforward process that needs little preparation. We recommend you temporarily stop taking certain medications such as anti-inflammatories, blood thinners, and other medications in the week before treatment. This helps avoid the risk of unnecessary bruising or bleeding at the injection site. Above all else, come to the appointment with clean skin.
Procedure
Before we begin, the treatment area will be cleansed. The procedure may start with applying a topical anesthetic such as lidocaine to numb the injection site for added comfort. Once that has taken effect, our friendly staff member gently injects Radiesse using a fine-medical grade needle in strategic areas in small amounts. Radiesse contains calcium hydroxyapatite (CaHA)—a water-based gel made up of phosphate and calcium.[2] When injected, the hydrogen, oxygen, and carbon inside the gel create scaffolding support for the dermis that stimulates connective tissue and collagen production. [2] As a result, you achieve firmer, more youthful-looking skin in under an hour. Your new supple skin can be enjoyed for up to a year.
Recovery
Radiesse is a quick solution that fills in areas where it counts while providing a convenient and effective experience for patients. As soon as we complete your session, you are free to leave our care and resume your daily routine. Mild to moderate bruising, redness, and swelling after Radiesse injections occur shortly after the treatment but will subside after time a few days. [1],[4] Tenderness at the injection sites may also be felt for a few days after treatment. You can apply an ice pack to the treated area to manage discomfort. Avoid touching your face or applying makeup for 24 hours to avoid the risk of infection at your healing injection sites.
Results
The benefits of Radiesse will appear gradually. Immediately after treatment, patients will see a profound difference in their face, but the slight swelling may block results for 3-5 days. After two weeks, the Radiesse formula will have settled in place and begun stimulating collagen production for firmer skin.
To get a preview of how satisfied you will be after your visit to Chanell Wellness & Aesthetics, visit our reviews page. We are devoted to providing 5-star service to patients looking to get amazing results.
Corresponding & Complementary Procedures
Radiesse is an excellent solution for patients who want to reverse the signs of aging using their skin's own natural properties. Channel Wellness & Aesthetics is pleased to offer multiple injectable options that can be combined with Radiesse. Other dermal fillers and neuromodulators such as Juvederm or Botox are a great way to smooth out fine lines and wrinkles. Juvederm products use hyaluronic acid (HA) to plump the skin and restore it to its youthful luster. Botox, another injectable therapy, contains Botulinum toxin type A to relax facial muscles and reduce the appearance of dynamic facial wrinkles. Honest and informative discussions during your consultation with Dr. Channel will help you determine which treatments are right for your aesthetic concerns.
Patients looking to address blemishes in the face, such as acne scars, sun scars, and other skin conditions, can look forward to many of our facial treatments. They include Acne/Oil Facial Treatment, Brightening Facial Treatment, Hydrating Facial Treatment, Men's "Black Tie" Facial, Med Spa Peel, and the Zo 3-Step Peel.
Cost
The cost of your Radiesse treatment depends on the number of areas treated and any corresponding treatments you've chosen to achieve your desired result. After Dr. Channel examines your skin, understands your needs, and develops a treatment plan, our office will give you an accurate estimate for your treatment. Be sure to check out our specials page to take advantage of huge savings.
FAQ
Is Radiesse safe?
Radiesse is a biocompatible gel composed of some of the same minerals found in our bones. Because of these ingredients, Radiesse is a safe treatment to correct wrinkles and other facial blemishes. 
How long do the results last?
Patients can see their results almost immediately after treatment. New, smoother skin texture can last up to two years. Some patients may need multiple sessions to maintain the results.
Is Radiesse treatment painful?
Slight pain might be felt at the injection sites. Some patients may be given a topical anesthetic for added comfort. 
References