Photofacials
Conveniently located to serve the areas of Rancho Cucamonga, CA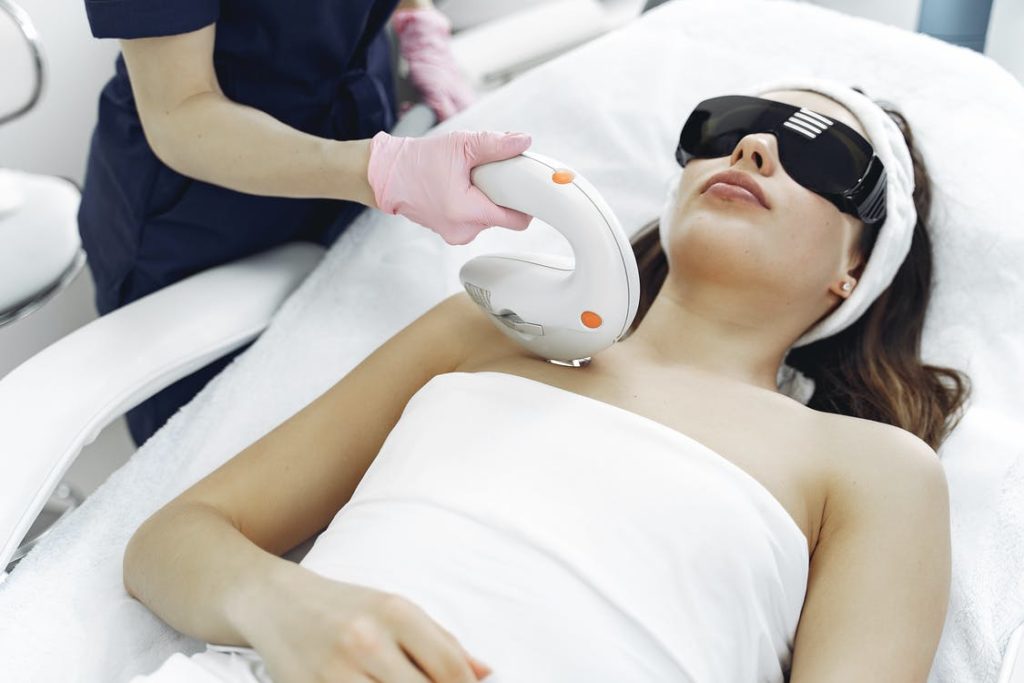 Photofacial rejuvenation is a skin procedure that corrects minor to moderate skin issues with high-intensity pulsed light (IPL). [1] This treatment increases collagen production, adds volume to the skin, and balances out skin tone affected by hyperpigmentation and acne. At Channell Wellness and Aesthetics, we strive to give patients natural-looking, effective results. That is why we implement the state-of-the-art Icon Aesthetic System for your IPL treatment. This treatment can address skin conditions without significant downtime. If you want to learn how this treatment can improve your skin and overall appearance, then schedule a personal consultation with our anti-aging expert Dr. Patricia Guevara-Channell at our Rancho Cucamonga offices today. You can also contact us by calling (909) 483-1236.
Before & After Photos
View More Photos
Before and After Photos
What is an IPL Photofacial?
Your IPL photofacial uses the Icon Aesthetic System, an intense pulsed light energy that reduces common skin imperfections and diminishes signs of aging quickly. Unlike lasers, IPL treatments use different wavelengths of light with special filters to address specific concerns. [1][2] As the IPL handpiece glides across the skin, light pulses penetrate deep below the surface. The broad spectrum light kickstarts collagen and elastin production to generate healthy skin. [2] In weeks, you will see your results progressively blossom. This procedure does not damage or remove the outer layers of skin—like other ablative skin treatments. With each gentle additional session, patients will see a remarkable improvement in their skin tone and texture.
What Can an IPL Photofacial Treat?
Sun and age spots
Skin discoloration and redness
Wrinkles
Large pores
Rosacea
Acne scarring
Benefits
An IPL photofacial procedure rewinds history to provide baby-soft, silky skin. Patients can easily take years off their face with this gentle and easy treatment in under an hour. Here's what else you can look forward to:
Versatile Treatment
People know that an IPL photofacial does a great job at restoring a youthful-looking visage. However, many don't know that it also does wonders for other parts of the body. This versatile skin treatment can address skin concerns in the neck, arms, legs, and shoulders.
Acne Management
Patients looking to eliminate acne and its accompanying symptoms of redness and inflammation can see significant improvement with an IPL photofacial. An IPL treatment reduces acne and eliminates the appearance of large pores. Thanks to this effective technology, there's no need to spend money on acne treatments that simply don't work.
Reduction of Skin Redness and Signs of Aging
An IPL photofacial creates an even and natural complexion by eliminating the tiny blood vessels that create diffuse redness in the skin. In addition, wrinkles, fine lines, and sunspots are eliminated. This is because IPL can selectively target important components in the deep levels of the skin and works to stimulate collagen and elastin growth.
Quick, Easy Procedure
This treatment can be easily integrated into your schedule! One session lasts about 30 minutes! Get back to your life quickly without the need to skip work or miss out on time with friends and family.
Minimal Pain
Many patients say they feel little to no pain during their photofacial. Sensitive patients can also have a topical anesthetic applied to the treatment areas for added comfort.
Ideal Candidates
During your meeting with Dr. Channel, she will assess if an IPL Photofacial is suitable for you. Ideal candidates for the treatment include: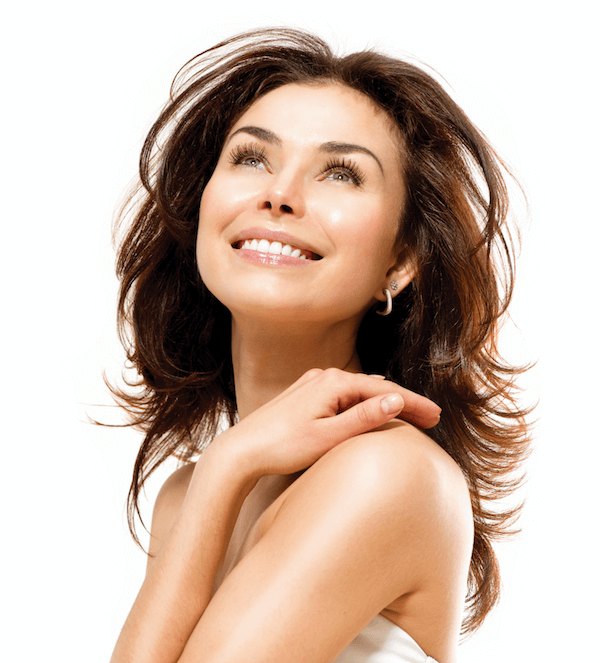 Patients with light to medium skin tones.
Looking to address blotchy, sun-damaged, or discolored skin.
A desire to correct minimal to moderate skin imperfections.
Have not recently tanned or sunburn
Not pregnant or breastfeeding.
Not currently using Accutane.
It should be noted that although Photofacial treatment may not be a good fit for patients with darker skin, Dr. Channell may be able to offer you a different treatment option that is just as effective.
Personal Consultation with Dr. Guevara-Channell
Located close to the beautiful foothills of Rancho Cucamonga, Channell Wellness & Aesthetics is a highly ranked wellness center that produces fantastic results for the residents of the Inland Empire, Southern California, and beyond. Led by Dr. Channell and Dr. Guevara-Channell, we firmly believe in providing a comprehensive approach to medicine so we can meet every patient's needs.
You'll meet with our friendly staff at your consultation. Our conversation will discuss your health and intended results. We'll then evaluate the condition of your skin in the areas of concern. After we develop your customized plan, we'll walk you through the process of how an IPL treatment provides rejuvenated skin. If you are interested in the procedure, we'll take you to our front desk staff to schedule your treatment date.
If you want to learn more about what an IPL Photofacial can do for your skin, plan for a friendly discussion with Channell Wellness & Aesthetics in Rancho Cucuaauga. Schedule an appointment online or call (909) 483-1236. In the meantime, let's keep the conversation going. We love engaging with our patients. Follow, like, and tag us on Instagram.
Preparation
You will be given a short list of pre-treatment instructions at the end of your consultation. Please follow the instructions carefully in the weeks leading to your IPL Photofacial. They include:
Avoid UV exposure and protect your skin by wearing sunscreen SPF 30+
Temporarily stop smoking and taking anti-inflammatory medication
Discontinue using skincare products such as minocycline, tetracycline, doxycycline, or retinol-based skincare products
Keep yourself well hydrated
Wash your face before your appointment
Procedure
At the start of your session, we will cleanse your face thoroughly and apply numbing cream to alleviate discomfort. We'll then apply a cooling gel to the skin to help the heat from the IPL transfer to the epidermis. [3] Next, we'll give you goggles to protect your eyes from the powerful rays of light emitted by the IPL device. Once the cream takes effect, a handheld IPL device will be placed on the treated area. Patients may feel a slight snapping sensation but this will not cause pain. The device will be moved around evenly on the treated area to allow an even distribution of the pulsated light. Your treatment should be done within 30 minutes.
Recovery
The targeted areas may show minor redness, swelling, and bruising. As the days go on, these symptoms will subside. Patients may also see the formation of tiny "coffee ground" scabbing as their skin heals. And, while it may be tempting, patients should not disturb them. Instead, leave them alone until they naturally fall off and reveal the radiant skin underneath. Researchers found that 82% of patients saw improved results within a month after treatment. [3][4]
Results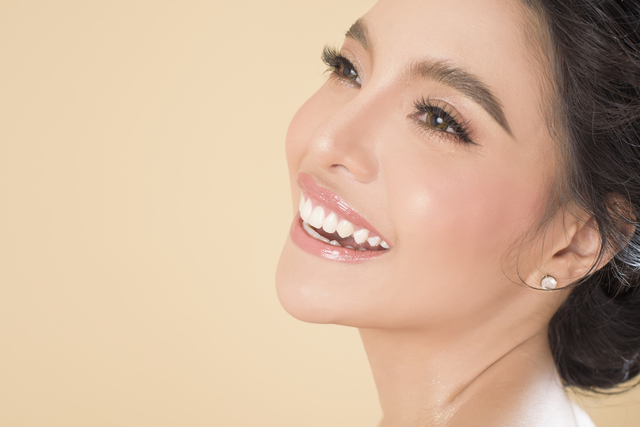 In the days that follow your IPL Photofacial treatment, you will see gradual, steady improvement to the aforementioned side effects. The redness, swelling, and scabbing will begin to fade away to reveal smoother, youthful skin. Improvements will become more visible after healing from each additional session. Patients are recommended to have 3-4 treatments for the best outcome. [2] Results can be seen for about 1-2 years.
Corresponding & Complementary Procedures
Patients should be pleased to know they have multiple options in defying skin-related issues. Your consultation will be the perfect opportunity to go over other choices you have to reduce signs of aging and other minor blemishes.
Microneedling with PRP
A Microneedling with PRP procedure is effective and can take years off your face. Quick and minimally invasive, this process combines microneedling with your blood to enhance the plumpness of the skin. The PRP harnesses your blood cells that release growth properties to heighten collagen production, increase blood flow, and regenerate skin.
Botox
Botox is a neuromodulator injection that relaxes facial muscles and reduces dynamic wrinkles. It contains Clostridium botulinum, a naturally occurring and safe toxin that intercepts signals from the nervous system to temporarily block muscle contractions. As a result, facial creases and wrinkles are prevented from worsening and can begin to fade away.
Cost
The final cost of your IPL Photofacial will depend on the number of areas treated and any other procedures added to your treatment plan. All of these concerns will be discussed at your consultation. Be sure to check out our specials to take advantage of huge savings.
FAQ
What is an IPL Photofacial?
An IPL (Intense Pulsed Light) Photofacial is a non-surgical skin treatment that uses pulsated light to eliminate skin damage and balance skin tone.
Is an IPL treatment the same as lasers?
IPL treatments differ from laser treatments in a few ways. Lasers have a fixed range of wavelengths. IPL treatments, on the other hand, have broad-spectrum lights made up of many different wavelengths. IPL is also less abrasive than laser resurfacing because the light energy is less concentrated.
Is IPL Photofacial treatment painful?
Pain is minimal with an IPL photofacial. Some patients say the procedure feels like a rubber band snapping the skin, but this is only temporary and will go away once treatment ends.
How long does an IPL photofacial treatment take?
An IPL treatment usually lasts about 30 minutes. The treatment is so fast that patients can do it during their lunch break.
References