Sculptra
Conveniently located to serve the areas of Rancho Cucamonga, CA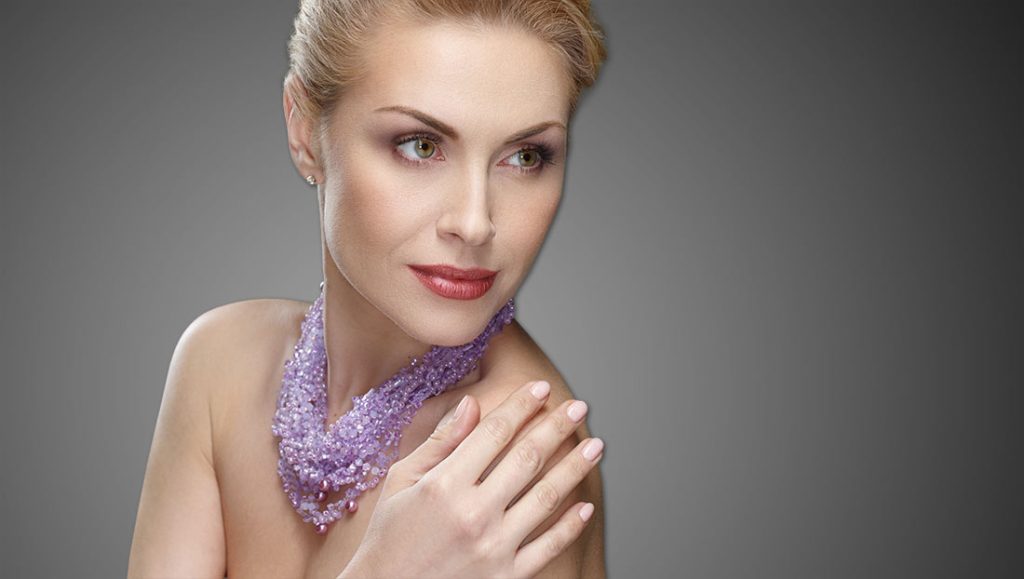 Sculptra is a collagen-stimulating injectable poly-l-lactic acid (PLLA) filler. Ideal for facial rejuvenation, Sculptra works in harmony with your body to restore volume and support to sagging tissue. As a longer-lasting alternative to hyaluronic acid (HA) fillers, this injectable treatment is most beneficial for the middle and lower face. It's particularly effective in the mid-cheek region and can help to restore lost volume, and address hollowing, jowls, and fine lines.
Collagen helps our tissues stay supple and healthy. A simple in-office Sculptra procedure allows patients to add youthful facial volume and activate vital, healing processes in the skin. Extra collagen production triggered by Sculptra strengthens the extracellular matrix, the structure that maintains skin's strength and resiliency. Through as little as one treatment session, Sculptra adds gradual, natural volume to help rejuvenate and revitalize your face.
Dr. Patricia Guevara Channell can help you achieve the most flattering look with Sculptra. As an expert in aesthetic wellness and facial rejuvenation, Dr. Channell can help you formulate a treatment plan that will help you look and feel revitalized and refreshed. Call (909) 483-1236 or fill out an online booking form to arrange your personal consultation at Channell Wellness & Aesthetics in Rancho Cucamonga.
About Facial Aging
Facial aging isn't just about wrinkles and lines (rhytides). In fact, tissues throughout the face change considerably over time. In addition to more prominent rhytides, the aging face displays:
Soft tissue sagging
Loss of volume
Bone resorption
Changes in skin thickness and texture
There are many ways to help our skin stay looking soft and youthful. But a good skincare routine, a healthy diet, and staying hydrated will only achieve so much. Soft tissue fillers are ideal for treating signs of aging in the face. With an aesthetic procedure like Sculptra, patients can augment tissue through a mild inflammatory response. Through complex intracellular interactions, Sculptra causes fibroplasia, the process of forming wound healing fibrous tissue, which steadily provides volume over time. Patients commonly ask for Sculptra treatment to contour and define their cheeks and reduce the appearance of smile lines, marionette lines, and chin wrinkles.
How is PLLA Different from Hyaluronic Acid?
Unlike hyaluronic acid fillers like Juvéderm, PLLA is a member of the alpha hydroxy acid family. These substances are synthetic biodegradable polymers, which means they're not naturally present in tissues like HA is. However, they are derived from lactic acid, which is. Biodegradable polymers are frequently used in medical and aesthetic procedures as they are non-toxic and they degrade slowly and safely in the body. (1) PLLA has been used in absorbable sutures for over 30 years!
Benefits of Sculptra
Induces new collagen formation
Effectively replaces lost facial volume
Longer-lasting than HA fillers
Repairs underlying skin structure
Gradual, natural-looking improvement
Low risk of adverse reactions
Minimal downtime required
Sculptra is useful for patients who wish to prolong their aesthetic results. Studies used by the FDA to approve Sculptra found that full correction was still present in 80% of study subjects after 24 months. (2) Over the course of a few months, the treatment works with your body to provide gradual, effective results.
Candidates for Sculptra
Sculptra provides long-lasting volume and reinvigorated collagen production in the skin. It is suitable for most people who are interested in facial rejuvenation with a non-HA filler. Sculptra is not suitable for patients with:
Serious Blood Diseases
Blood Clotting Disorders
Autoimmune Disorders
A tendency to develop keloid scars
You should not get Sculptra treatment if you are allergic to any of its ingredients, or if you have an active infection in the treatment area. (3)
Personal Consultation
Dr. Channel will find out exactly what you require from a Sculptra treatment at a pre-arranged consultation. At our Rancho Cucamonga offices, she will ask you to give us some basic medical information. You will have the chance to discuss your specific problem areas and what you would like to achieve with PLLA fillers. Dr. Channell will listen to your concerns and tell you exactly how Sculptra can help. She may also recommend other treatments to enhance your final results. If you are a good candidate for treatment, we will arrange your Sculptra procedure date and schedule your treatment.
Preparation
To prepare fully for your Sculptra procedure:
Refrain from using aspirin and aspirin-based medications
Stop taking dietary supplements like vitamin E supplements
Don't use harsh topicals like tretinoin, glycolic acid
Avoid alcohol 24 hours before treatment
Please let us know if you have a history of cold sore outbreaks, as you may need to take preventive medication. We will also ask you in advance if you would like topical numbing during your treatment. Dr. Channell may also provide additional personalized preparation instructions before your scheduled treatment.
Sculptra Procedure
Once you are fully prepared, on the day of your Sculptra treatment we will begin by sterilizing the area. If you have required it, Dr. Channell will use a topical numbing agent and wait for it to take effect before injection of the PLLA filler. More of the formulation may be required for larger areas of volume loss. Each injection has been likened to a brief pinch, with the majority of patients describing a tolerable level of discomfort. Once Dr. Channell has strategically injected the Sculptra formula, she will evenly distribute it under the skin by gently massaging the area.
Recovery
Recovery from a Sculptra treatment is straightforward. If you received numbing, you may experience continued skin desensitization for a few hours after your session. For a day or so, the injection sites may be tender. You may use ice or a cool pack with gentle pressure only to relieve discomfort and use over-the-counter Tylenol for relief.
At this time, you should also:
Avoid sitting in the sun for prolonged periods
Not get skin tightening or similar treatments
Refrain from vigorous exercise
Resume your regular skincare routine after one week
Massage the area carefully every day with a hypoallergenic cream according to the techniques shown by Dr. Channell. If you experience any unusual skin reactions such as changes in texture, or increasing redness, please get in touch with us.
Results
Initially, increased tissue volume from bruising and swelling may give you the impression that your results are instant. However, the real tissue-altering processes will occur slowly in the coming months. The swelling will subside reasonably quickly and the skin will begin its gradual production of new collagen. The visible results of your Sculptra may last considerably longer than HA fillers, with some patients reporting maintained results for up to two years.
Corresponding & Complementary Procedures
Juvéderm
Patients can also fight signs of aging effectively with Juvéderm. This classic HA filler has been used for over a decade in the United States, and its popularity remains steady, despite increasing competition from other dermal fillers. Juvéderm is specifically formulated to smooth and soften moderate to severe facial wrinkles and lines, and is particularly effective in reducing the appearance of nasolabial folds.
Botox
The original neuromodulator injectable, Botox, corrects dynamic wrinkles and lines caused by expressions on the face, and is most commonly used to correct horizontal forehead lines and frown lines. By relaxing and smoothing the targeted facial muscles, patients can achieve a rejuvenated facial appearance and enhance their natural beauty.
IPL Photofacial
Intense pulsed light (IPL) can rejuvenate the face and add volume. It's also great for patients who struggle with acne or blemished skin. Photofacial treatments like our Icon Aesthetic System help improve the overall appearance of your skin, reducing redness and helping you maintain a healthy glow with a quick, comfortable in-office procedure.
Cost of Sculptra in Rancho Cucamonga
Then the cost of your Sculptra treatment will vary according to the areas you want to treat, and how many sessions you require. Most patients will find that one session is effective for their needs, however, to treat more advanced volume loss, two treatment sessions may be necessary. For further details about Sculptra PLLA fillers and other aesthetic and wellness services, please get in touch with us by calling (909) 483-1236.
Read the Channell Wellness & Aesthetics blog and join us on social media to see more beautifying treatments and procedures to help you look and feel your best self.
FAQ
Does Sculptra last longer than Juvéderm?
responds to fillers differently, studies suggest that Sculptra can last up to two years
Does a Sculptra procedure hurt?
Sculptra injections may cause some temporary stinging at the time of treatment. Most practitioners will offer topical numbing for your comfort. After the procedure, cool packs and Tylenol can be used to mitigate any swelling and discomfort.
Can I get Sculptra and HA fillers in the same session?
Though it is usually determined by the individual provider, Sculptra and HA fillers may be used in the same session, provided different areas of the face are treated.
References
Schierle, C. F., & Casas, L. A. (2011). Nonsurgical Rejuvenation of the Aging Face With Injectable Poly-L-Lactic Acid for Restoration of Soft Tissue Volume. Aesthetic Surgery Journal, 31(1), 95–109. https://doi.org/10.1177/1090820×10391213
Fitzgerald, R., Bass, L. M., Goldberg, D. J., Graivier, M. H., & Lorenc, Z. P. (2018). Physiochemical Characteristics of Poly-L-Lactic Acid (PLLA). Aesthetic Surgery Journal, 38(suppl_1), S13–S17. https://doi.org/10.1093/asj/sjy012
Sickles, C. K., Nassereddin, A., & Gross, G. P. (2021). Poly-L-Lactic Acid. PubMed; StatPearls Publishing. https://www.ncbi.nlm.nih.gov/books/NBK507871/