Platelet-rich plasma (PRP) is a serum that is derived from your own blood that is rich in natural growth factors. The process used to collect your PRP concentrates these growth factors and is then used to amplify your body's natural healing ability. By injecting these growth factors we stimulate the generation of reparative cells thus speeding and improving healing. This makes PRP an excellent and versatile, non-invasive method to rejuvenate damaged or aging skin, restore hair growth, jump-start sexual health, and much more. Channell Wellness & Aesthetics is a leading provider of Anti-aging treatments. Our convenient office in beautiful Rancho Cucamonga proudly serves the Inland Empire and beyond. Dr. Guevara-Channell and the wellness team will assist you on your journey to replenish your skin for a youthful glow. To learn more about PRP and its benefits, schedule a friendly consultation with us. We are more than happy to help you with your ideal look. Or call (909) 483-1236. Your new vivacious look awaits you!
About PRP
Platelets in our bloodstream play a key role in healing. When the skin is damaged by an injury or other kind of trauma, these platelets spring into action by stopping the blood flow at the wound site. [1] Platelets (that are shaped like a plate) help protect the wound with a cohesive mesh. These surrounding platelets clot the blood and facilitate the healing process. These platelets contain cytokine molecules that communicate with a complex network of chemical signaling. Thus acting as a catalyst for the production of regenerative cells. [2] PRP  has done wonders for the sports world as this therapy has helped countless athletes recover from an injury or accident. It has now found its way to Ant-Aging applications. PRP has been found to be an excellent non-invasive treatment for cosmetic rejuvenation. The PRP works with your body's natural chemistry to bring forth smooth and sophisticated skin. PRP injections work to firm the whole treatment area by ramping up collagen production. This returns volume to your tissue and also reduces skin laxity giving you a younger refreshed look. To learn more about how PRP injections may be the solution for you, schedule a consultation with our office.
Benefits of PRP Treatment
PRP treatments can benefit both men and women looking to repair damaged skin, smooth fine lines, stimulate hair growth, and boost sexual health. PRP can help treat the following:
Sun damage
Wrinkles
Sagging
Uneven skin tone
Fine lines
Dark Circles under the eye
Puffy Eyes
Hair loss
Sexual Dysfunction in Men and Women

Men: erectile dysfunction (ED), Lichen sclerosus, Peyronie's disease, penis enhancement, better general sexual function, performance, and orgasm enhancement
Women: Treat Lichen sclerosus, lichen planus, chronic pain from childbirth and mesh, as well as interstitial cystitis, ease of urinary incontinence, increased sexual desire, intensified arousal, increased lubrication, and heightened orgasm during sex or masturbation
To garner the transformative benefits of platelet-rich plasma therapy, please contact Channell Wellness & Aesthetics in Rancho Cucamonga for a consultation or call (909) 483-1236. 
Eligible Candidates
 Those who are experiencing loose skin and wish to give your skin some much-needed TLC should look no further to Channel Wellness and Aesthetics. Ideal candidates should have realistic expectations about their ideal lookWe advise patients to be:
Non-smoking
Not pregnant or planning to become pregnant
Free from any pre-existing conditions
Diagnosed with anemia or thrombocytopenia (low platelets)
Sit down with us in a friendly one on one consultation. We'll ask you about your physical health and current medications to ensure that PRP is right for you.
Private Consultation in Rancho Cucamonga
Our office is nestled neatly along Haven Avenue in beautiful Rancho Cucamonga. The innovative and state-of-the-art equipment we have at our disposal can treat many aesthetic issues.  Both Dr. Daniel Channell and Dr. Patricia Guevara-Chanell share a passion to meet their patient's wellness needs. Both doctors play hosts to bountiful resources that address overall wellness, anti-aging, and treatments for many common conditions.
Jumpstart your life with striking new skin! Pencil in a consultation with Dr. Channell's office so they can restore your silky smooth skin.
Your consultation will take place in a private room where we will ask a few questions about your health and the medications you're taking. Next, we'll get to know you better by understanding what your idealistic look is. Then, you will be examined by Dr. Channell to evaluate the root cause of your symptoms. Finally, a personalized plan will be developed for you. If PRP is deemed right for you, Dr. Channell will schedule your treatment session.
Preparation
We want to set you up to win. At your consultation, Dr. Channell and her trusted team will provide you with detailed instructions so you are prepared for your big treatment day. These instructions are made specifically for you so you should follow them so that your treatment runs smoothly.
Patients are advised to quit smoking because they may complicate the treatment process. We will advise you to stop taking certain medications and supplements before your treatment as well. Anti-inflammatory medications such as ibuprofen should also not be taken 3-4 days prior. Please tell us if you are taking blood-thinners. They may affect your treatment. You should minimize your alcohol consumption about 48 hours before treatment. Finally, remember to get a good night's rest and eat healthy before treatment.
PRP Procedure
You'll enter our calming treatment room on the day of your PRP therapy. We will make sure you are sitting comfortably throughout the entire process. To prepare for the injections, blood will be extracted and run through a centrifuge to create a concentration of platelets. The good thing about the procedure is that it uses your own blood cells to promote skin healing. They are then injected directly into your treatment area or tissue that is needed for rejuvenation. [3] When these platelets are isolated and injected into a specified area, they will activate the cell reparation process. It helps facilitate the production of new collagen. It helps repair sun damage, tightens the skin, and rejuvenates hair follicles. The entire process should take about 20 minutes to complete.
Recovery and Results
Patients may experience mild swelling at the injection site but should disappear within 3 days. Full results should show themselves in about 3-4 weeks and will continuously improve over time as collagen regrows. [4] For optimal results, Dr. Channell recommends people do 3 sessions, spaced a month apart. [5]
Get a better understanding of what patients are talking about. Our clients consistently give us high marks in satisfaction of results. We are extremely honored by our guests and strive to deliver proven results that will make you happy. 
Corresponding and Complementary Procedures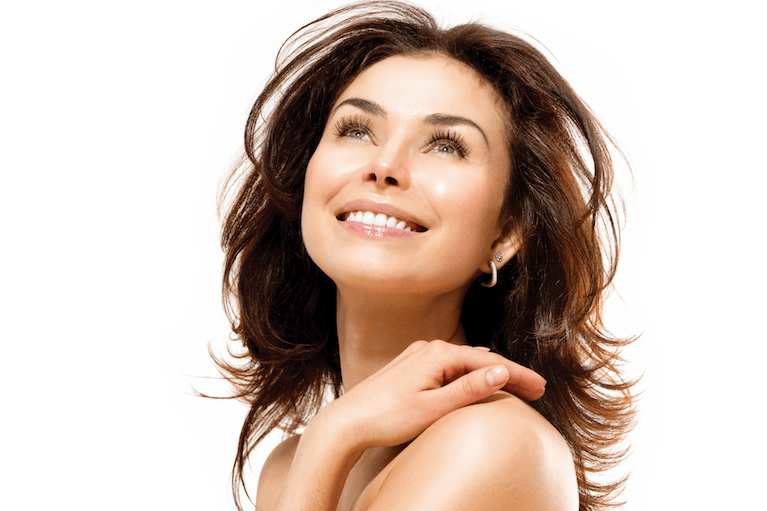 PRP does wonders for patients who are looking for skin rejuvenation that delivers great results. Channell Wellness & Aesthetics provides a slew of offerings that are sure to revamp your look to new heights.  
Microneedling with PRP
Microneedling with PRP is a two-step process that combines your blood with hyaluronic acid to enhance the volume of your skin. Tiny medical-grade needles will inject hyaluronic acid into specific areas of your face to add volume. It produces effective results that leave your skin looking younger and vibrant. 
Facials
Treat your face to a day at the medspa with our facial treatments. Relax in knowing that we can provide your face with glowing and supple skin. If you're looking for something quick and easy, why not try our mini facial treatment. This is a good introduction to what kind of service you can expect! This treatment does a double cleaning on your face with steam. Throughout your experience, your face and neck will be treated with toner, moisturizer, and sunscreen.
Dermal Fillers
Products such as Botox and Radiesse have done wonders for patients worldwide in their quest for firmer, tighter skin. Dermal filler injections add volume to the face in gaps just below the epidermis. When used in conjunction with PRP, fillers unleash a better flow of collagen production to keep the skin looking refreshed.
Cost
The final cost of platelet-rich plasma treatment will depend on the extent of your treatment. Factors to consider are the number of sessions needed and the number of areas treated. All these details will be discussed during your sit-down consultation with us. Channell Wellness & Aesthetics is pleased to provide our patients with easy and affordable funding options for your convenience. To see if you can get approval from one of our lending partners, check out our financing. Have a gander at our specials to take advantage of lucrative savings.
FAQ
Does PRP hurt?
Many patients report minimal pain during and after their PRP treatment. For added comfort, Dr. Channell may use topical creams or anesthesia. 
References